December 31, 2021
|
|
News
2021 WAS THE YEAR THAT WE BEGAN TO CLIMB OUT OF OUR COCOONS AFTER A LONG TIME IN LOCKDOWN. IT SEEMS THAT WE ALL WENT THROUGH SOME TRANSFORMATION DURING THE TIME AWAY. IT FELT SO GOOD TO SEE THIS PLACE COME ALIVE AGAIN. SMILING FACES RETURNED TO FILL THE WALLS WITH BEAUTIFUL MUSIC.
Earthstar celebrated a milestone this year – 10 years up & running. There has been so much growth & beautiful music since the very first day.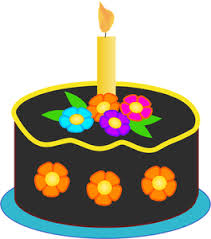 The year began with the release of "Trouble in Paradise" by one our original Earthstar family – Robert Schwan. Although he has been a generous benefactor for many a talented artist here in the past, the release is special because he is the artist this time.
Musicians: Micah Sohl-drums, Steve Monas-bass, Cory Yamashiro-piano, Remi Kabaka-talking drum, Robert Schwan-guitars & vocals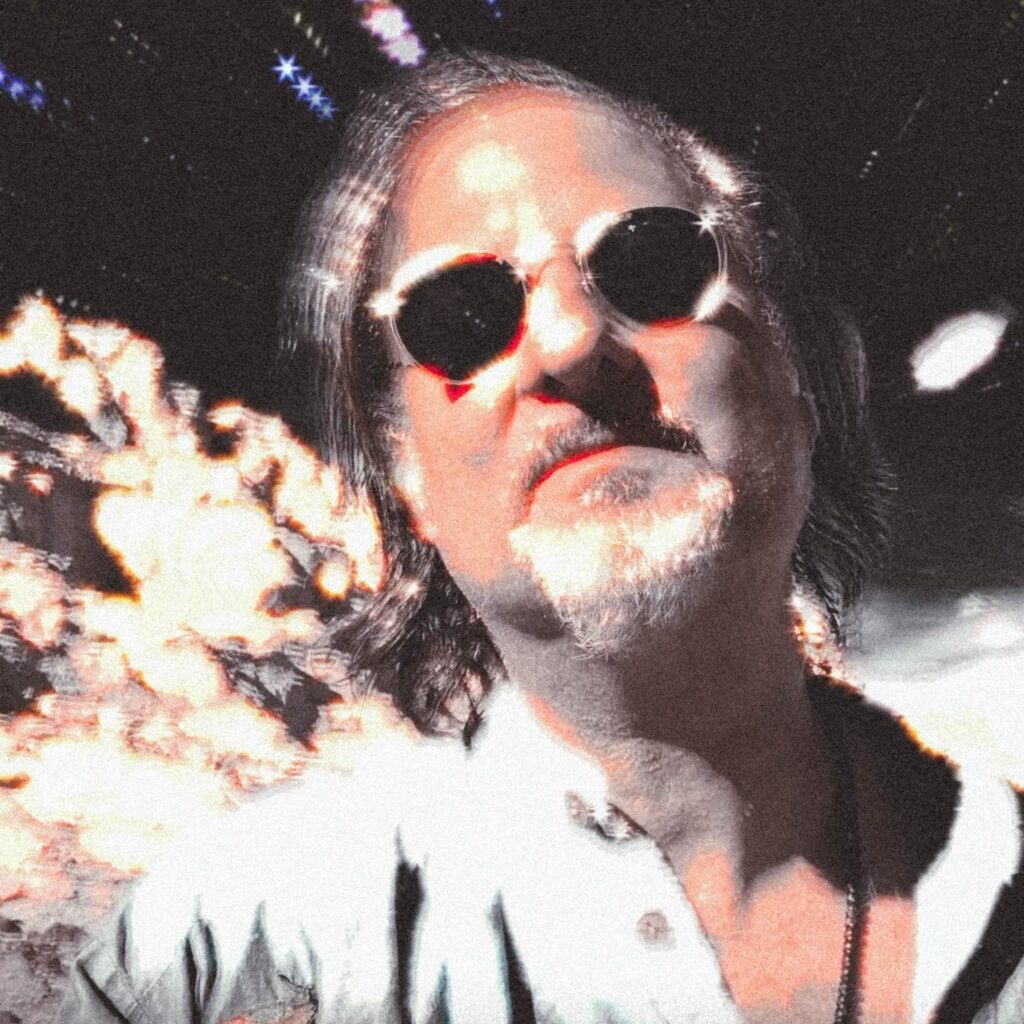 2021 was an extremely productive year for the ever-prolific creator and our fearless leader Michael Vest.
Michael released 2 complete albums as well as 6 singles this year. That does not even include the myriad of other pieces still in the works:
Salamander, Mothership Station, Sunboat, Late Summer Grass, Hot Rod Rocket, Sun Corridor & Merge into One all available for listening here:
When mentioning Michael, it's always important to remember that not only is he constantly making beautiful music but also creating some magnificent videos. Here is his 2021 playlist: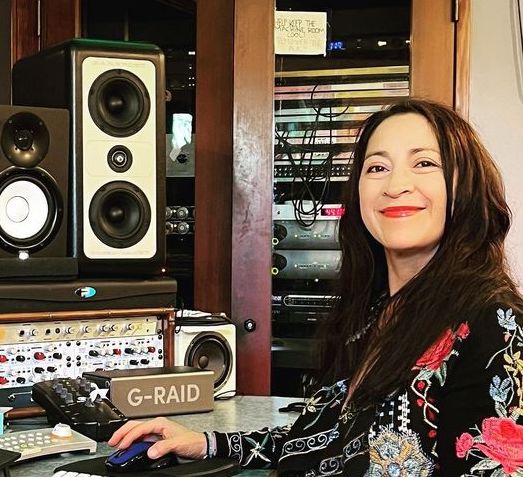 It was an equally productive year for Earthstar Super Mama Rebecca Trujillo Vest.
Rebecca has also been nonstop all year long (like every year before). This warrior woman might already be famous for having absolutely no gaps in her schedule.
In addition to a steady flow of beautiful solo material, Rebecca has also opened up her creative, love-filled workflow to include a multitude of remote collaborations with amazingly talented people from all over the world. I'm not exactly sure about the total number of songs but when I say nonstop, I'm not kidding. On top of all of this, there is yet another beautiful project that I will be mentioning later.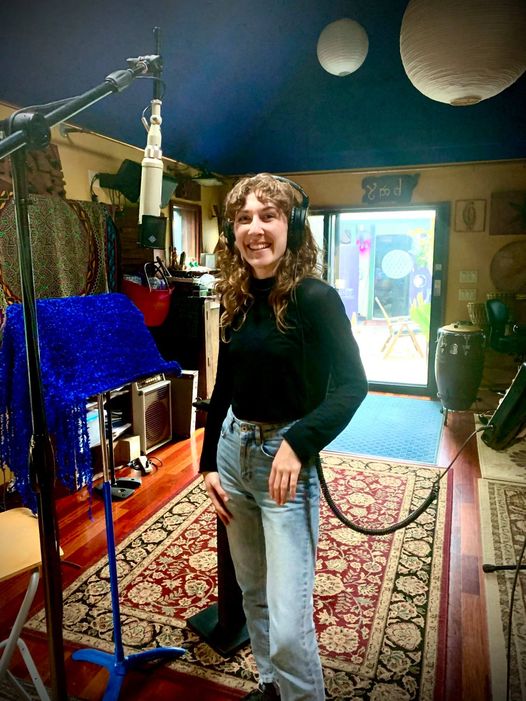 One of Rebecca's teammates – Singer/songwriter Jordan Stobbe actually was able to visit us in person.
Over the last year, I have also watched Rebecca quickly grow & blossom into someone who genuinely comprehends & appreciates some of the deeper (often technical) mechanisms of production. It's always good to have another music nerd in the house
In addition to the countless songs she has been creating, Rebecca also released 2 more guided meditations this year. They are available on both YouTube & Insight Timer.

and then Californiosos rode in on a wave of love.
It was so good to have these lads back in the house after the prolonged seclusion of the lockdown
– teeming with shamanic wizardry & sacred prose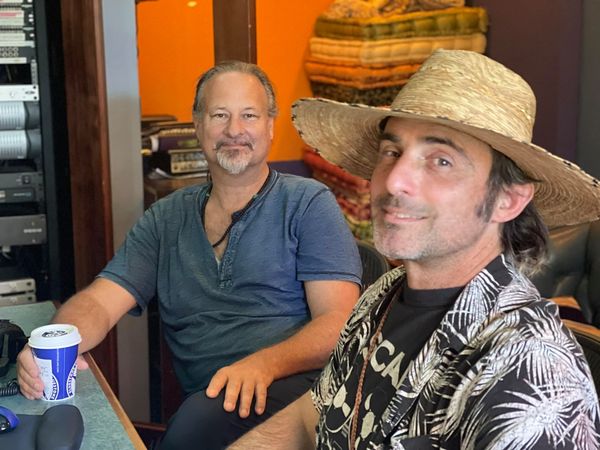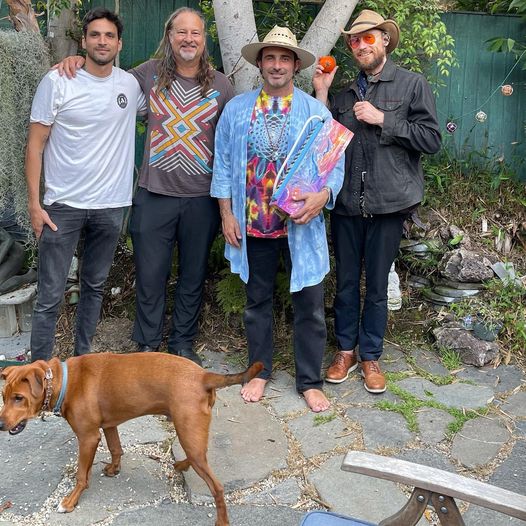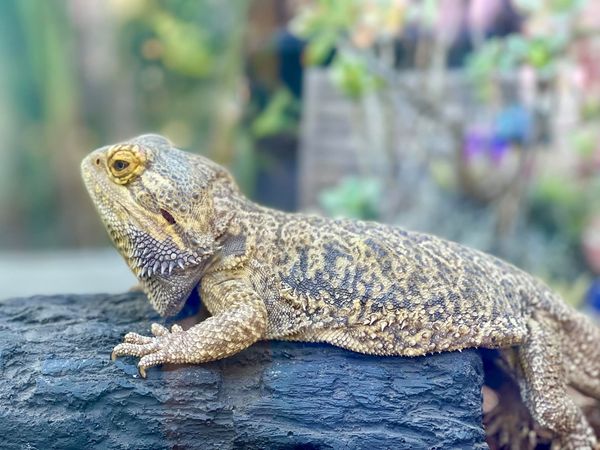 …and a few of more of Michael's classic videos.

On her first visit here, Ariana came in and did 10 takes in a row of a powerful, dynamic piece without a break or even a sip of water – that was it. What a way to flex some serious vocal ninja skills.
that's Lüdvig on the left.

These 2 came in here on a songwriting "first date" and wrote a very cute song about nerd romance in the modern age.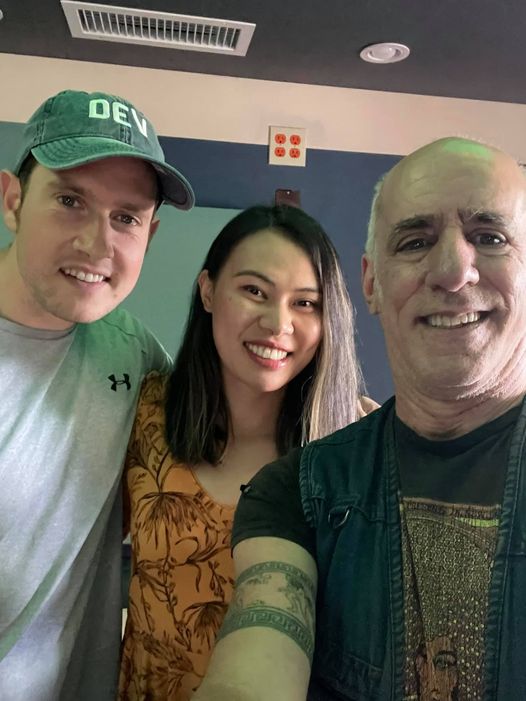 Experimental vocalist/diva Sussan Deyhim honored us by completing some of her own vocal compositions for an upcoming film by Godfrey Reggio featuring score by Philip Glass. This was done over the course of quite a few, extremely well planned visits.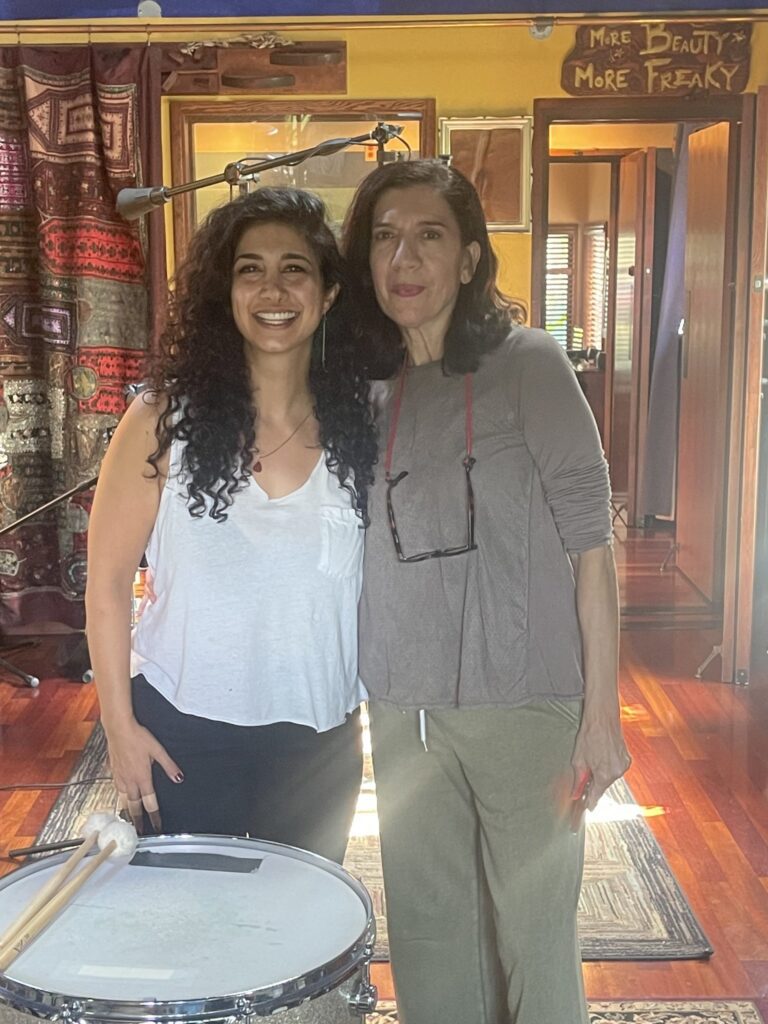 She was joined by percussion powerhouse Mona Tavakoli for an incredible array of sounds & beats. Here's Mona introducing us to her custom made cajon by Latin Percussion:

A great visit from the amazing folks at A Safe Place for Youth
We had some very special guests today from Safe Place for Youth (S.P.Y) in Venice, CA. They were doing vocals for a beautiful song that they have written for one of their colleagues.If you would like more information about this great organization, please visit this link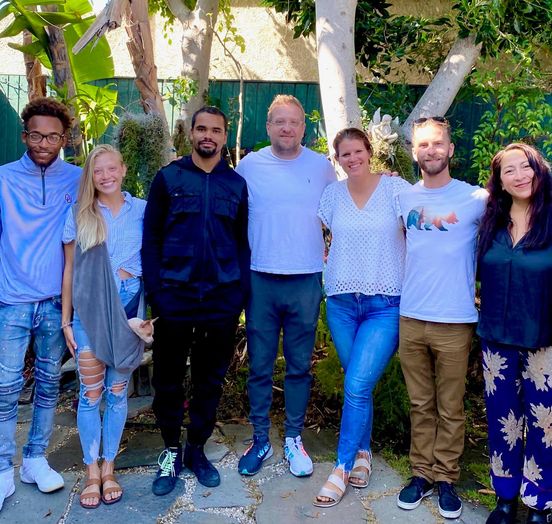 Venice guitar maestro Michael Jost was joined by partner in crime Rick Boston to create music for the new album by El Duelo. Engineering by Nico.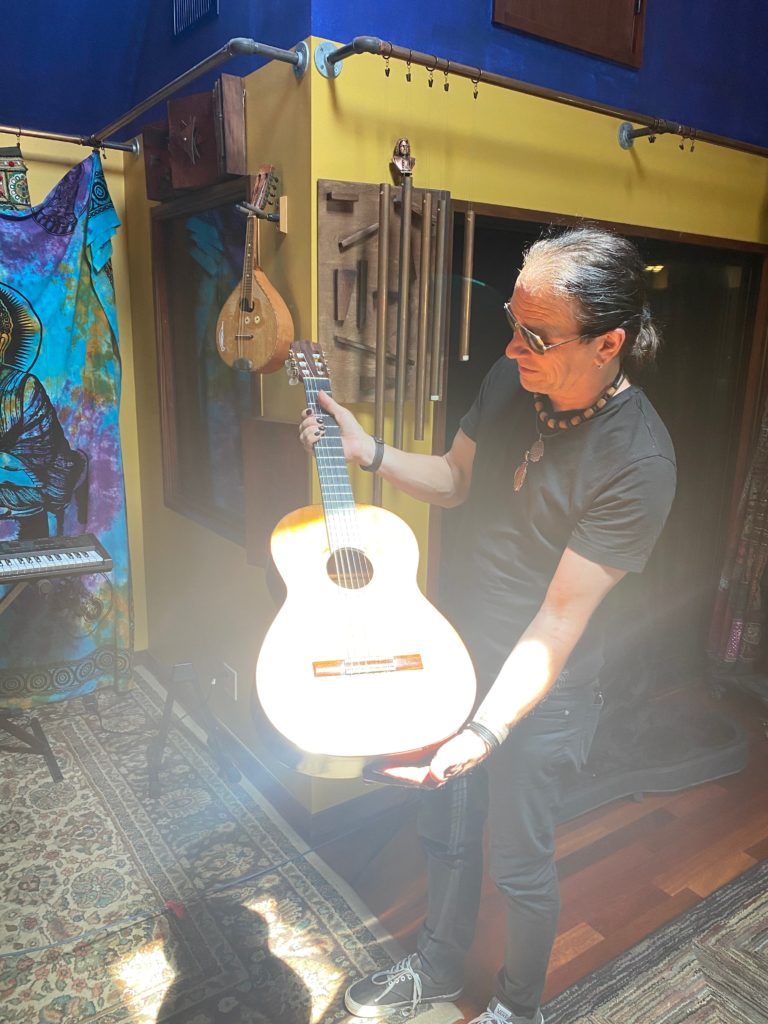 Michael Jost (left, playing Lucy by Candelas Guitars)

Armenian duduk master Norik Manoukian returned to us to play his mystical duduk on a special project for Yungchen Lhamo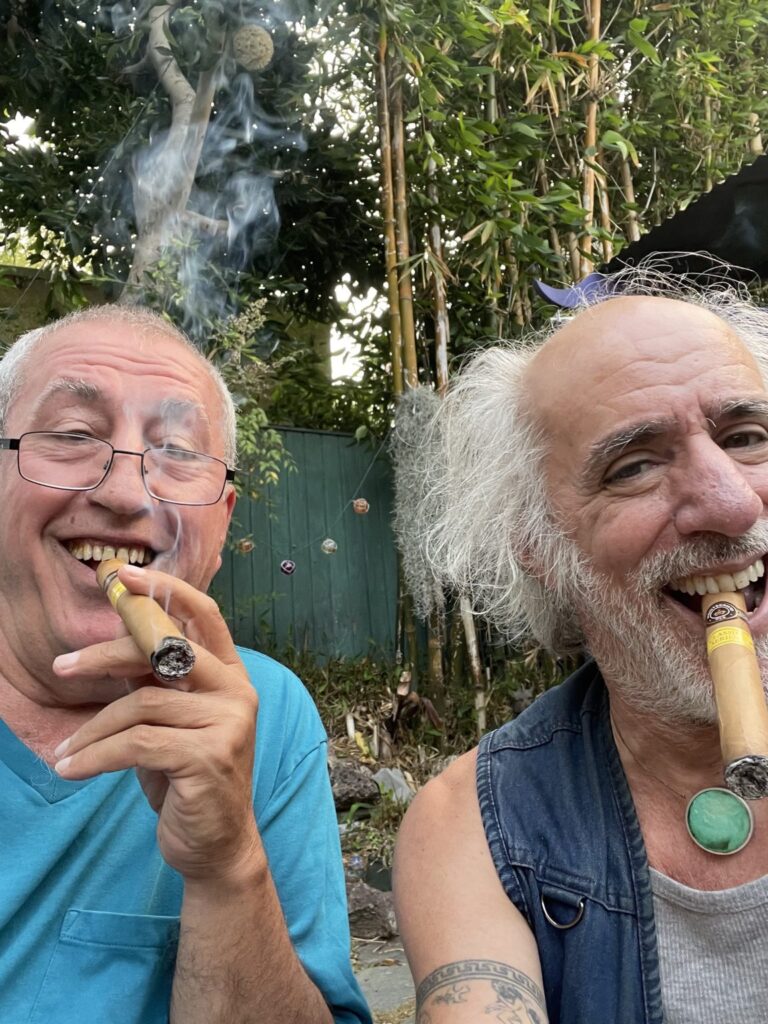 I normally wouldn't go near a cigar, but how could I say no to that smile?

A lovely/visit reunion with engineer Alejandro Speranza from our early days at 4th Street Recording in Santa Monica.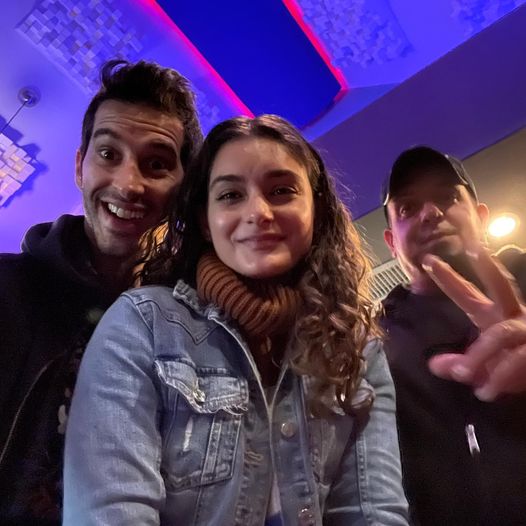 Alejandro with with artist Gabriella & Brian McKeever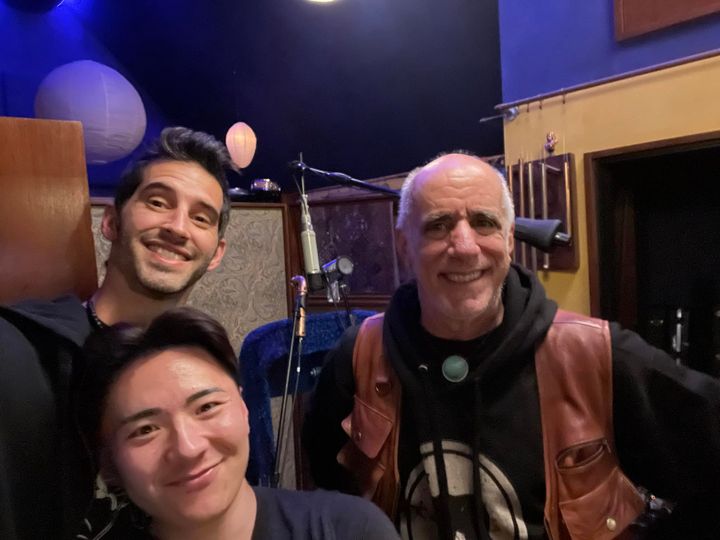 Ricky Su & Alejandro Speranza

Midway through the year, Rebecca teamed up with her dear friend Abby Wills (Shanti-G) to begin the creation of the soon to be released children's album called "Heartful of Peace"
Sometimes you know a project is going to be special long before you even begin recording. This one is one of those. We were blessed to be joined by such amazing talent as Aaron Wills (aka Peanut from 311), drummer/percussionist Davey Chegwidden, Violinist/Sarangi player Alma Cielo for the gorgeous project of love.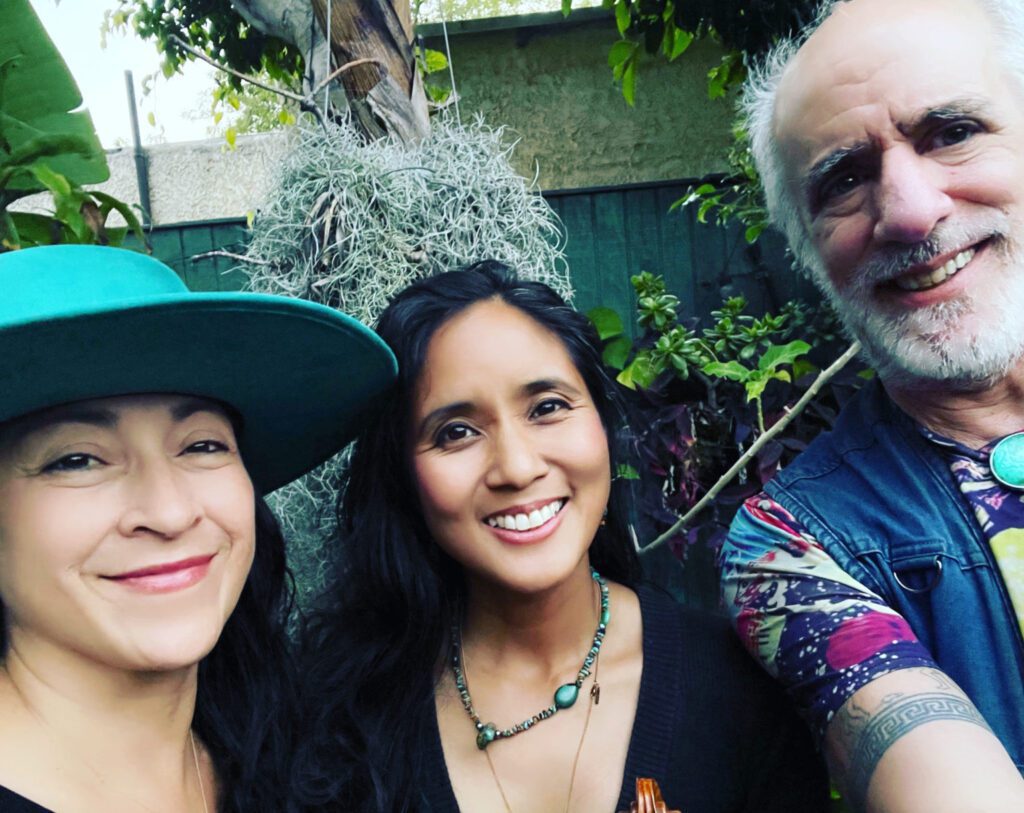 Rebecca, Alma & JX

Here is Aaron Wills (aka Peanut from 311) introducing us to his super cool bass ukelele (made by Kala Brand Music in Sebastopol, CA. We had never seen or heard this beautiful instrument before today. If you want to hear it, you'll have to hear the album when it comes out 😉 Thank you so much, Aaron! 🙏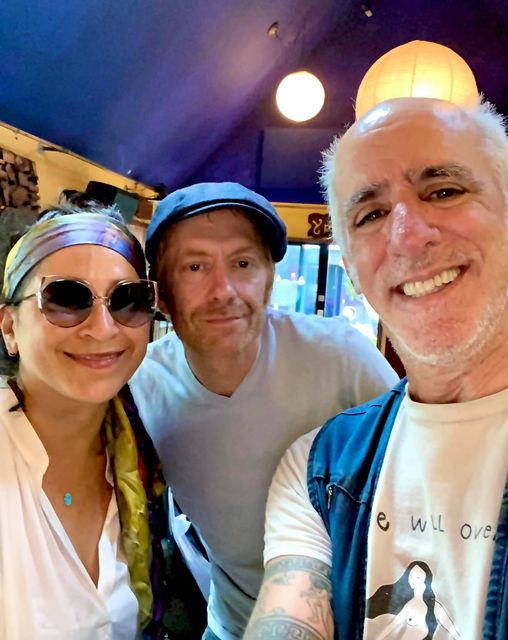 Rebecca with drummer/percussionist Davey Chegwidden & JX

The story of 2021 wouldn't be complete if I didn't mention a bit about my own journey this year
In April of 2021, I began creating a Microphone Calendar on Facebook. For each date, I would seek out microphones with matching model numbers. This sent me into a wormhole of research that turned into a desire to start building them, so I did. I ended up building 3 microphones, 2 mic preamps & 2 stomp boxes. There are numerous projects on the horizon. It has been bringing great satisfaction since my choices so far have proven to be high quality, competitive gear that just happens to sound great. So far, all of these have come from kits – I plan to begin my first non-kit build in the middle of next year.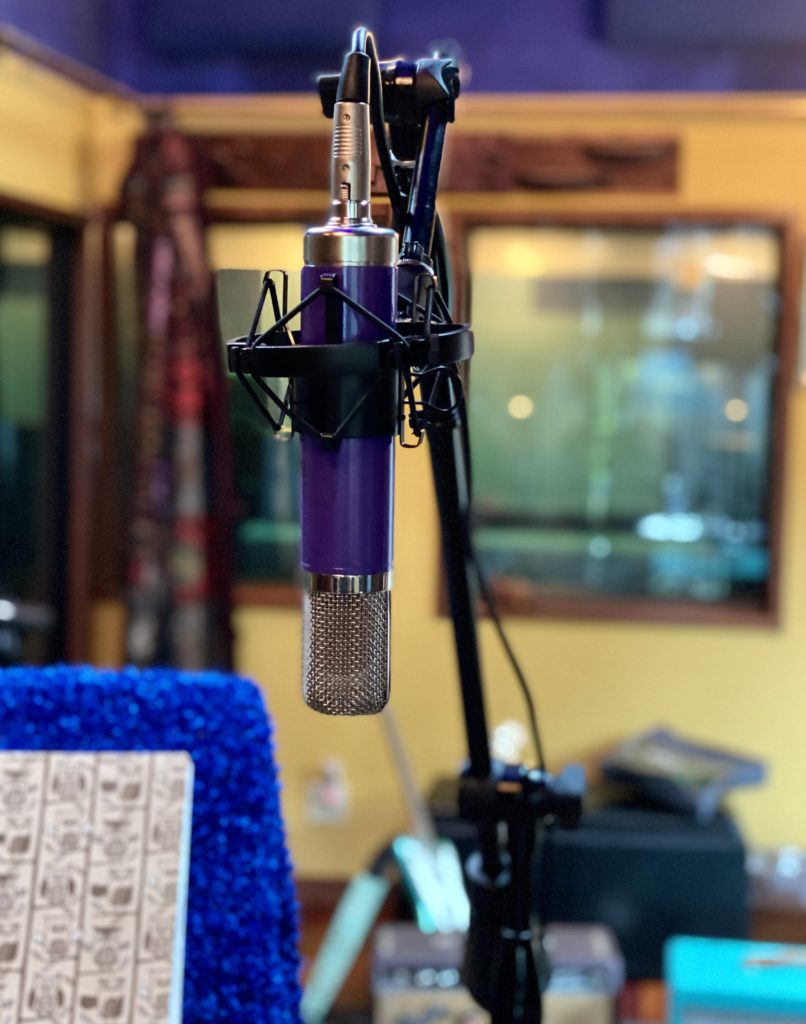 In addition to a few collaborations with Rebecca, I have also been remote collaborating with people all over the world & just enjoying myself tremendously in the process. I was also honored to score a short, creepy film by director Gabrielle Conforti & run with my horror movie-based sonic whims.

Here's a very diverse playlist of (almost) everything that has come out of here. The embed only has a limit of 100 songs. To hear the whole list, please visit Spotify
AS WE CLOSE OUT THIS YEAR & BRING IN 2022, HERE'S THE LAST WORD FROM THE EARTHSTAR FAMILY:
LIVE MORE,
LOVE MORE,
LAUGH MORE.
HAPPY NEW YEAR!