Our rooms are comfortable and fun.
Come sample the buffet of our favorite mic pres and dial in some fine, handpicked outboard gear while running the AVID HD3 Pro Tools system packed with plug-ins. We are currently set up for Pro Tools, Ableton (via separate interface) and Final Cut Pro.
The media/data interface has been efficiently designed to accommodate a multitude of work scenarios, including voice and/or live music to picture. Please visit our equipment list for more details.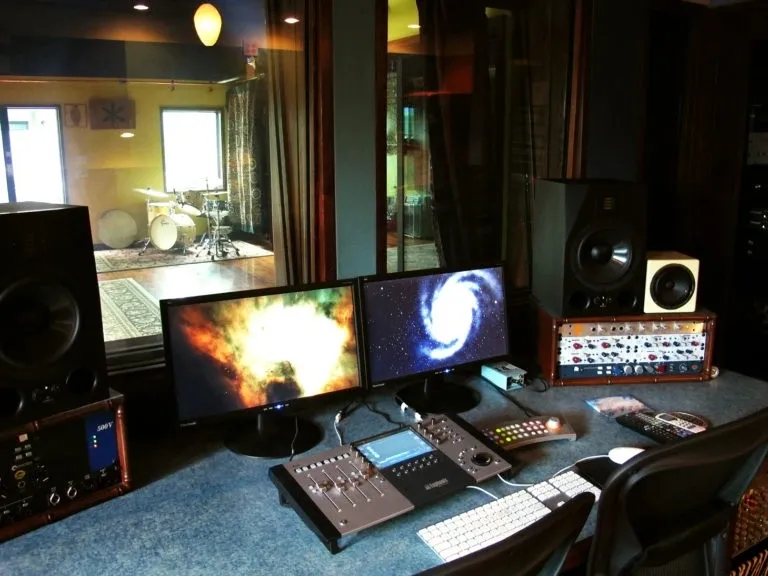 Photo by Craig Cameron Olsen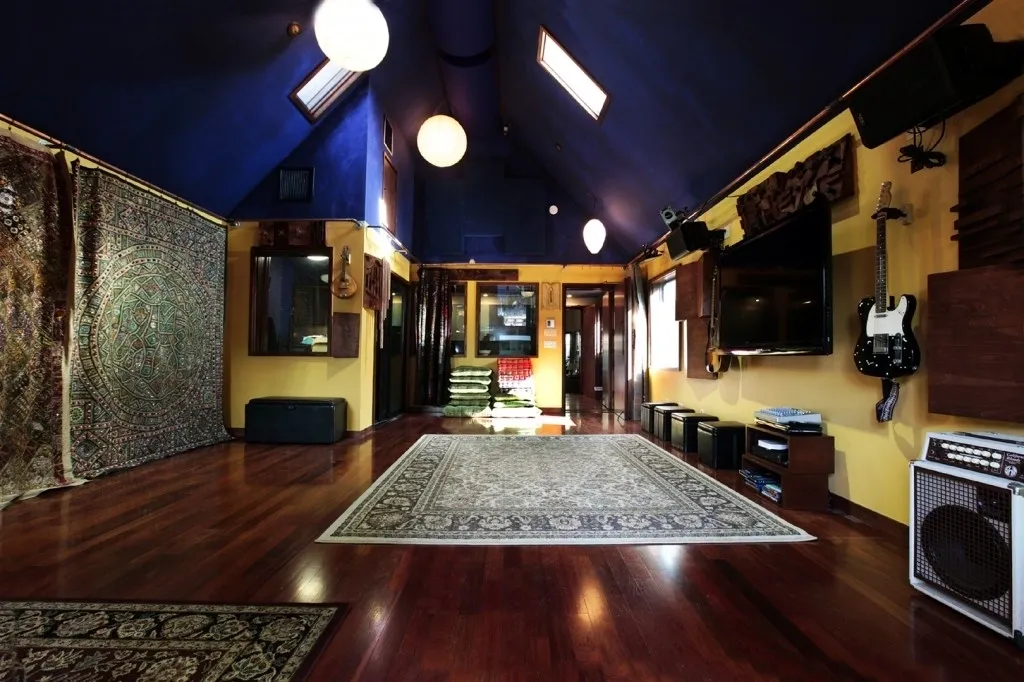 Photo by Craig Cameron Olsen
The spacious, Live Room with its vaulted, cathedral ceiling has already delivered some fantastic sounds on both electric and acoustic instruments. Players really seem to enjoy the sound and feel of the room.
Guitarists with touchy rigs may take note that the AC power (like the beach air) is a bit cleaner than usually found here in Dogtown. Tracking multiple players is a breeze with the HEAR System individual headphone mixers.
Why do we call it the Green Room? Nobody knows, but in here, you'll find a full kitchen, comfy couches, bar, flat-screen TV, a computer station, fax/copy printer, media/data tie-lines to the other rooms—and a shower. Slip away to the front patio or the back garden with an outdoor fireplace, grapevines, and groovy night lights.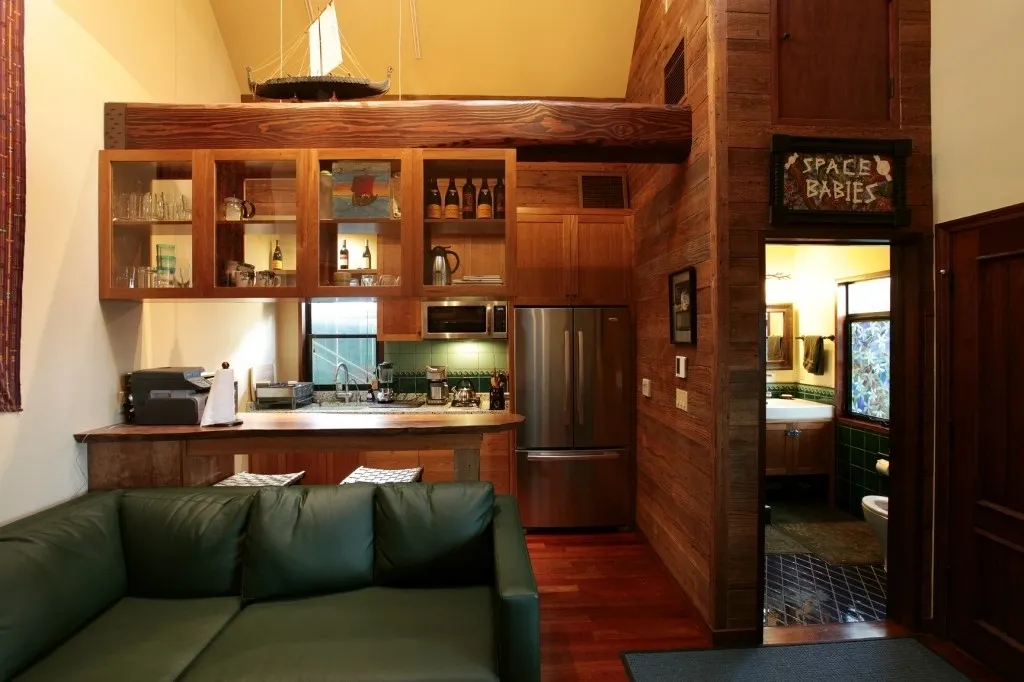 Photo by Craig Cameron Olsen
Need something to do
while others are working?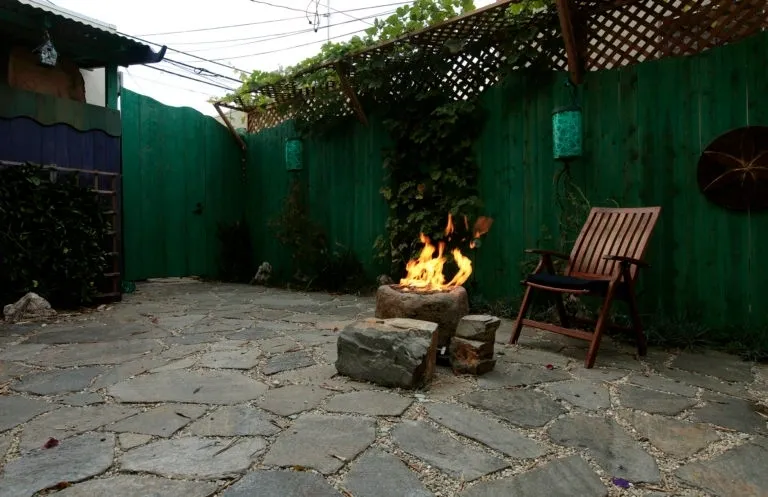 Photo by Craig Cameron Olsen
Simply contact us and ask about availability and scheduling options.