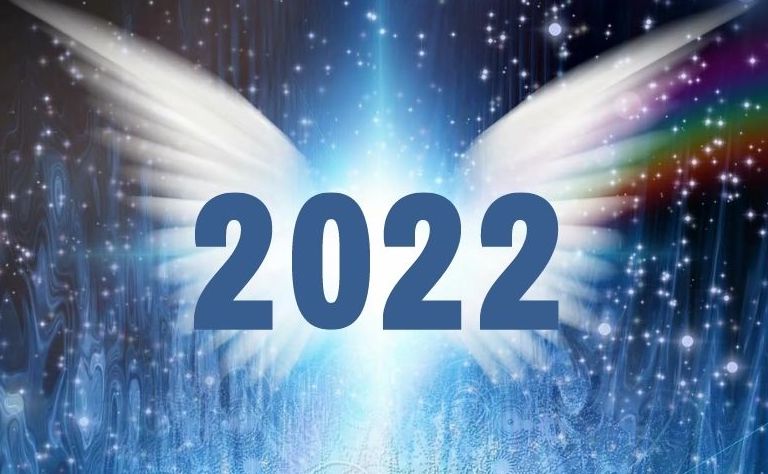 December 31, 2022
|
|
News
We finally got our Mojo back after the last couple of years & it feels great!!
We started 2022 with Dutch electro-funk artist Goldkimono produced by Chris Kalla
"With a rental guitar and his laptop in tow, Dutch songwriter and producer, Tienus Konijnenburg developed his eclectic sound inspired by the California coastline."

The Hype Magazine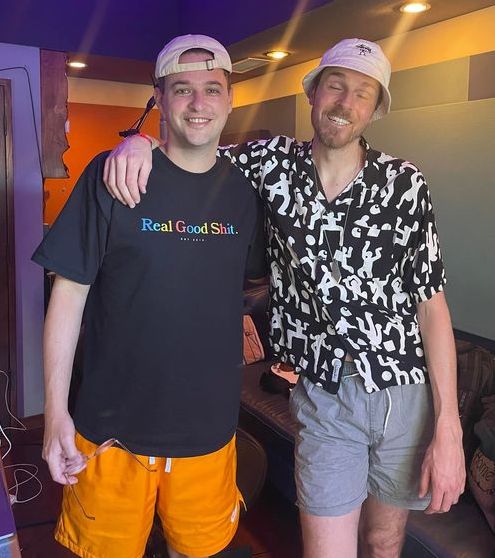 a few weeks with Mark Owen (Take That) & his fantastic crew
Mark Owen (Take That) came in to do the finishing touches on his solo album "Land of Dreams". Mark was joined by producers Ryan Carline, Harrison Kipner & Stefan Mac.
He was joined by awesome backing vocalists Laura Mace & Siddall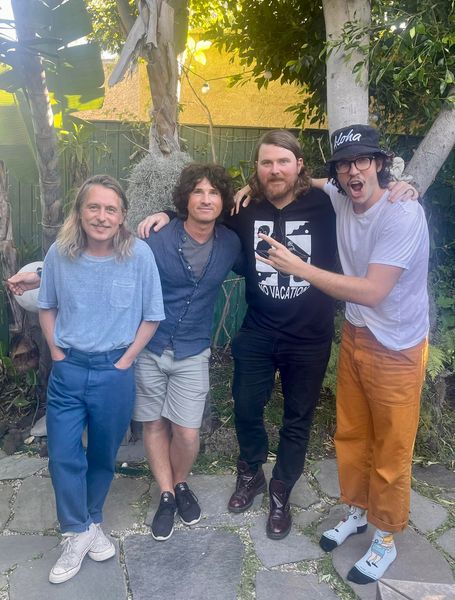 Check out "Land of Dreams" here:

Boots Riley
Director Boots Riley (Sorry to Bother You) joined us for a remote production session with Full Pursuit Media.
He was producing an artist for an upcoming film. It was very 70's – like time travel.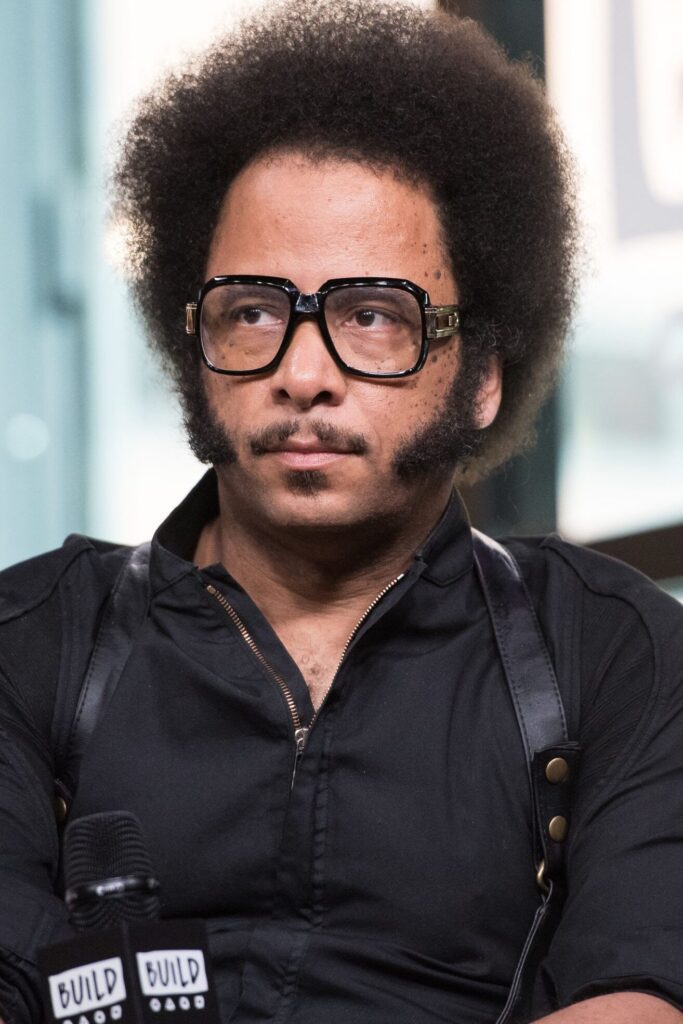 … and now, a word from our sponsors

We did an ad campaign (you can see it here) for Persol with The Production Factory

Fleshpot returns!
In April, Michael & Rebecca invited Fleshpot – the musical brainchild of music supervisor Margaret Yen & her husband, artist Eric Ernest Johnson – to create a beautiful album with even more beautiful people. So many of this crew had already been here so it was a magnificent family reunion. Here's the list of troublemakers who joined us for these festive sessions: Paz Lenchantin (violin, Pixies), composer Ryeland Allison (drums), Farmer Dave Scher (lap steel, keys – Jenny Lewis, Kurt Vile), Joe Kennedy, Jr. (guitar) with a special cameo from legendary thespian Elliot Gould.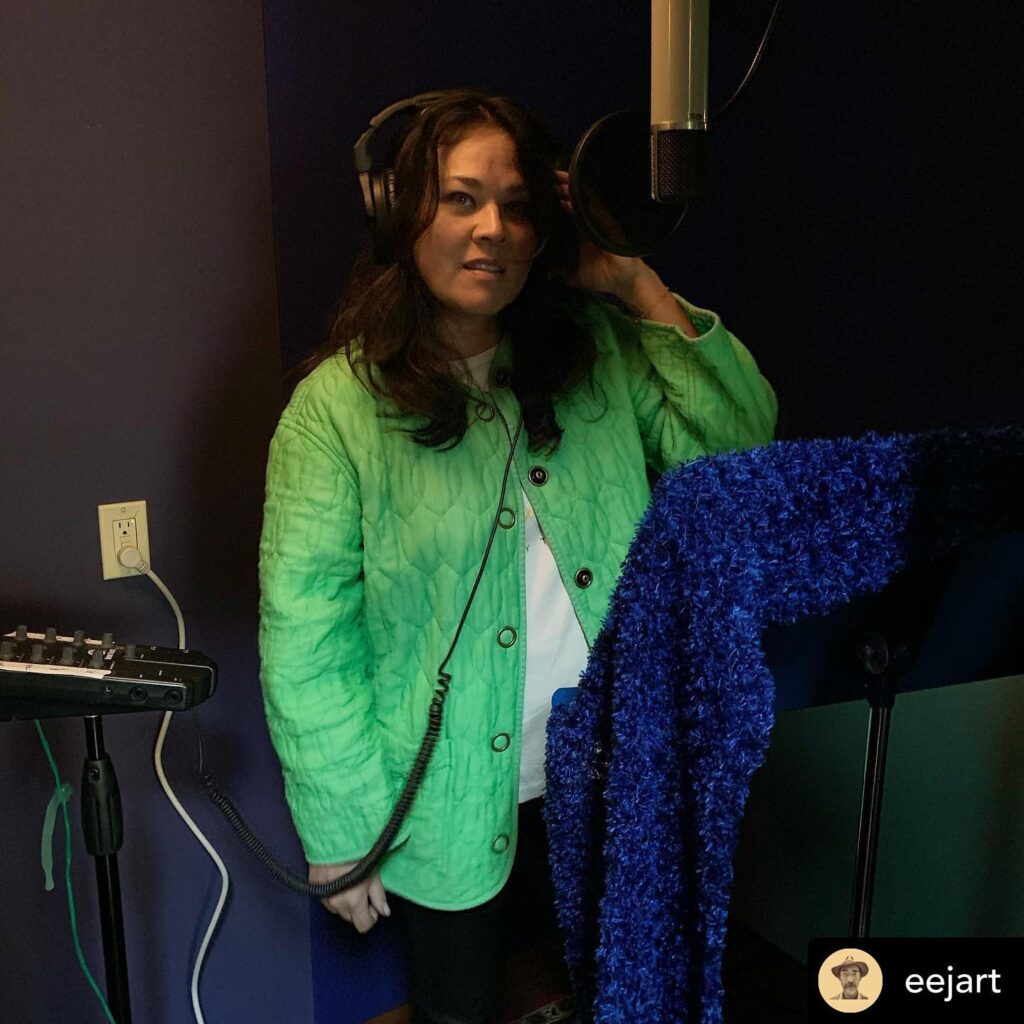 our newest family member
Producer/engineer/multi-instrumentalist Alejandro Speranza has joined the Earthstar family & has been adding his magic to a new crop of music from Michael & Rebecca.
Not only is he strikingly handsome, Alejandro actually has long history with us and worked on the first Space Babies album when we tracked drums at 4th Street Recorders. It's possible that may may have stolen Alejandro from them. 😉
He has also been bringing in his own clients. pictured here with Brian McKeever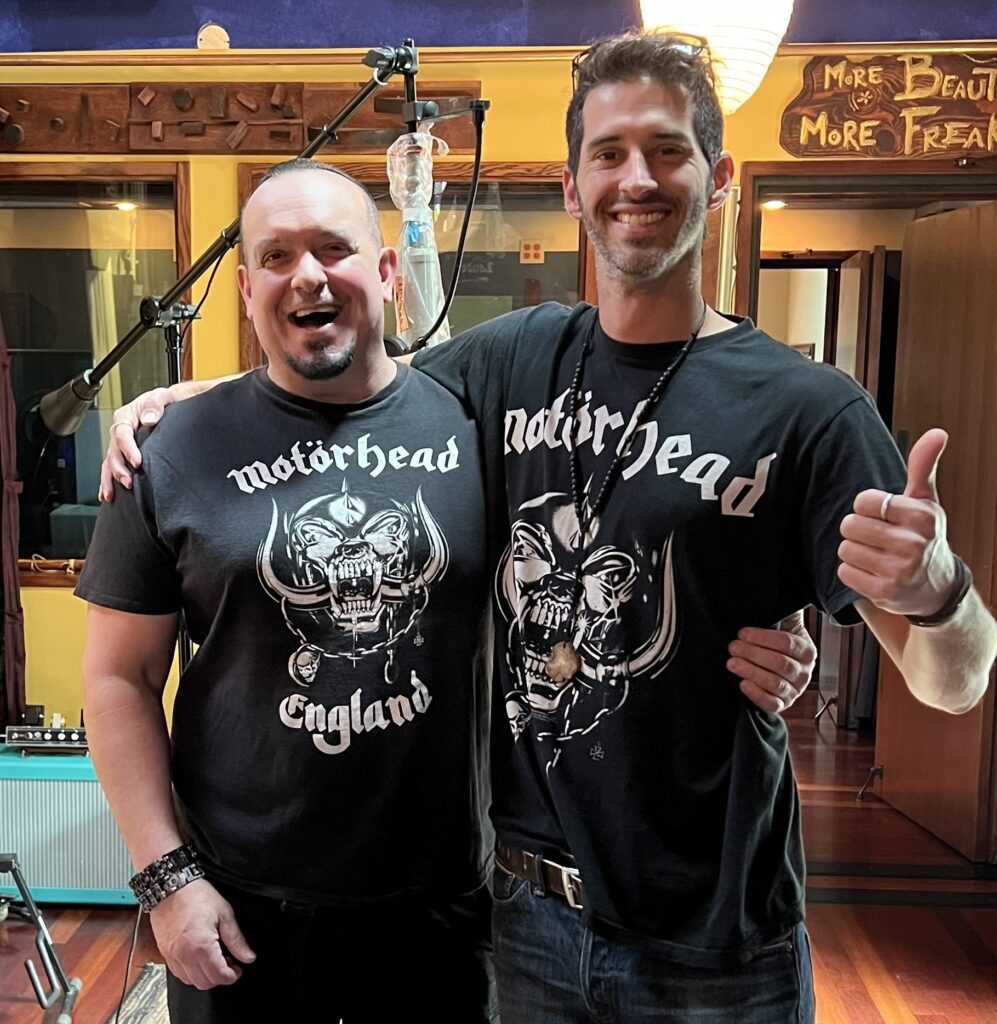 A tale of 2 (or more) critters
In the beginning of May, I had noticed that the same morning dove had been spending a great deal of time in the back garden. A few days later while watering the plants, I discovered an egg in one of the flowerpots. No nest… just the egg. Shortly after, Mama Morning Dove parked on that egg for a few weeks straight. Shortly after that, Mama's partner showed up & both parents took turns teaching Baby Bird how to fly. He spent quite a bit of time crashing into walls, fences, windows but she persevered & developed his own unique flying style. The whole family disappeared for a few weeks, but eventually Baby Bird returned with a partner of his own. They tried building a nest for a few days but eventually moved on.
There is also a resident, hyperactive squirrel named Frisky who seemed to have a bit of a crush on Baby Bird. Frisky never let Baby Bird have a moment of peace & I 'm fairly sure he & his partner went looking for a quieter neighborhood. We also had multiple visits by a very very pregnant opossum named Stealth – she was given that name because you could usually hear her coming from about 20 feet away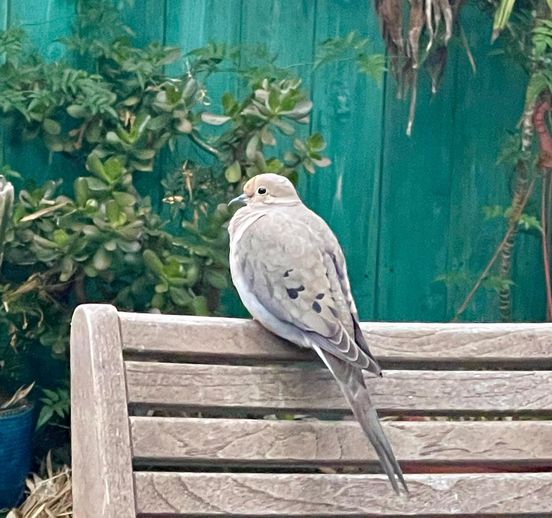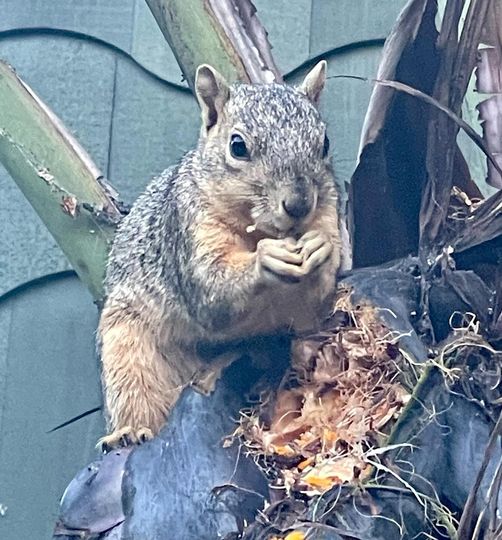 Birth of a Rockstar
Michael & Rebecca have a beautiful son named Ravi – he is actually the same age as Earthstar. He is also our CEO – he has grown up in this place & it was time for his first album. With a little help from his guitar teacher Jimmy Murn (and his super cool parents), Ravi wrote an album, played most of the instruments (bass, acoustic & electric guitar, vocals) and we could just say that he produced it as well. The goal was to let him create something of his own with minimal adult interference (there's plenty of time for that later).
The album is called "The Red Gem of Endal" and maybe someday it might even be available to the public. Despite the throngs of incredible talent that pass through these doors on a regular basis, Ravi's album is easily the most creative & unique music that was recorded & performed here in 2022.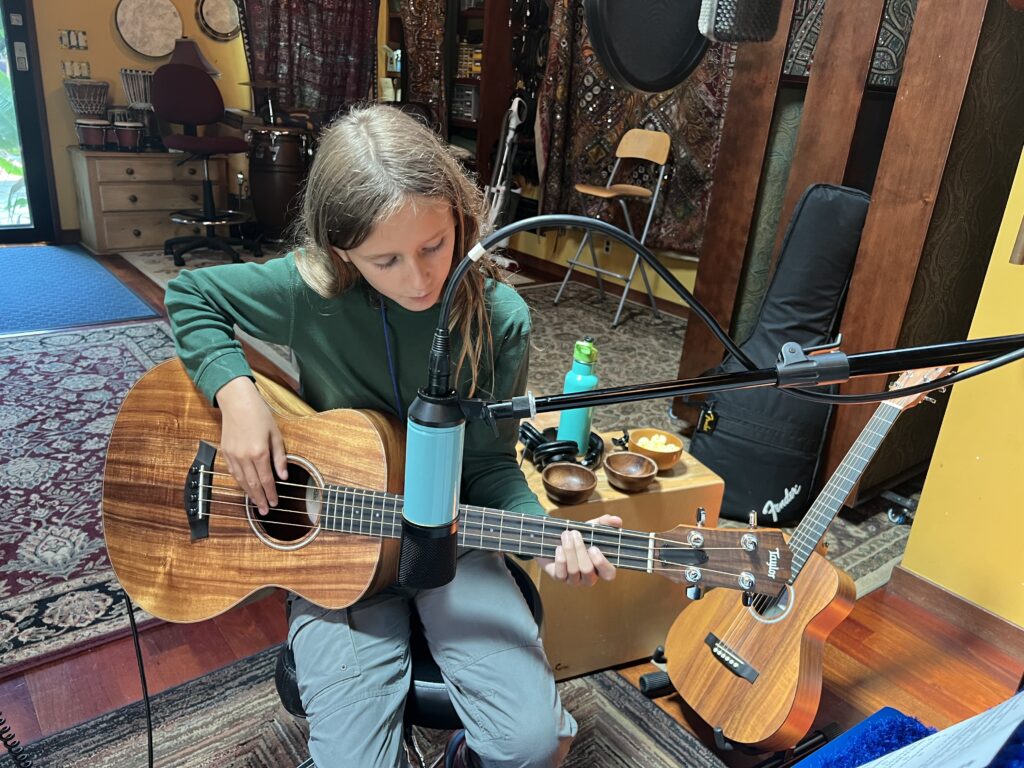 Justina Shandler songwriting retreat
In July, singer/songwriter Justina Shandler (Lady Sloth)…put together a songwriting retreat that came together from a small group that participated in "More You": A three month creative experience & songwriting group.
We started at a beautiful Airbnb Justina organized and where all the group stayed (except me… i stayed at my house)
The next day we had a full day at Earthstar Creation Center led with sharing, songwriting, laughing, crying, and recording..allowing ourselves to be intimate and raw without holding back.
We each made a song / cowritten by all 8 of us.
We also partnered up in group of two to make a second song.
We finished up the retreat a full day at my house in the canyons between Santa Monica and Malibu (next to Will Rodgers State Park) having fun in the pool and finishing up our co-writes.
My heart and soul is full of Love!
Love for Justina…
Love for our group
and
Love for you all with whom I am on this songwriting, production, licensing journey on.
Thank you Justina!
Many Blessings to you all!
~ Rebecca Trujillo Vest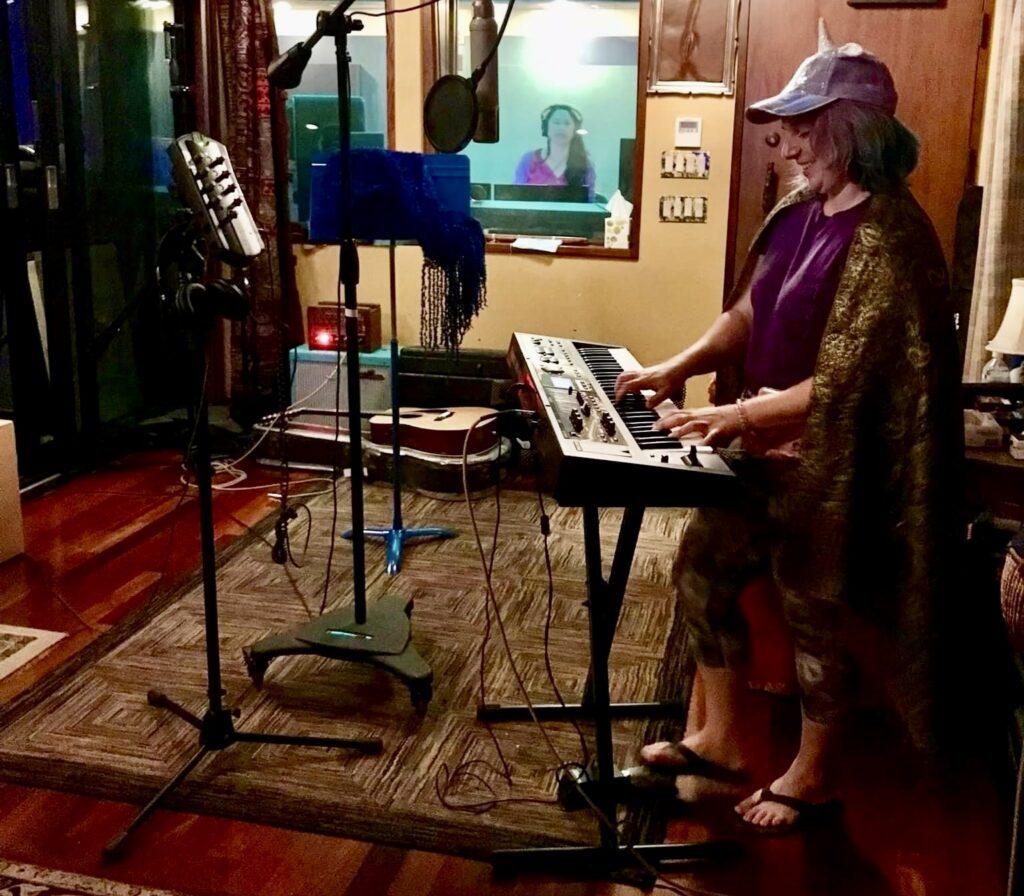 Rebecca "Miss Nonstop" Trujillo Vest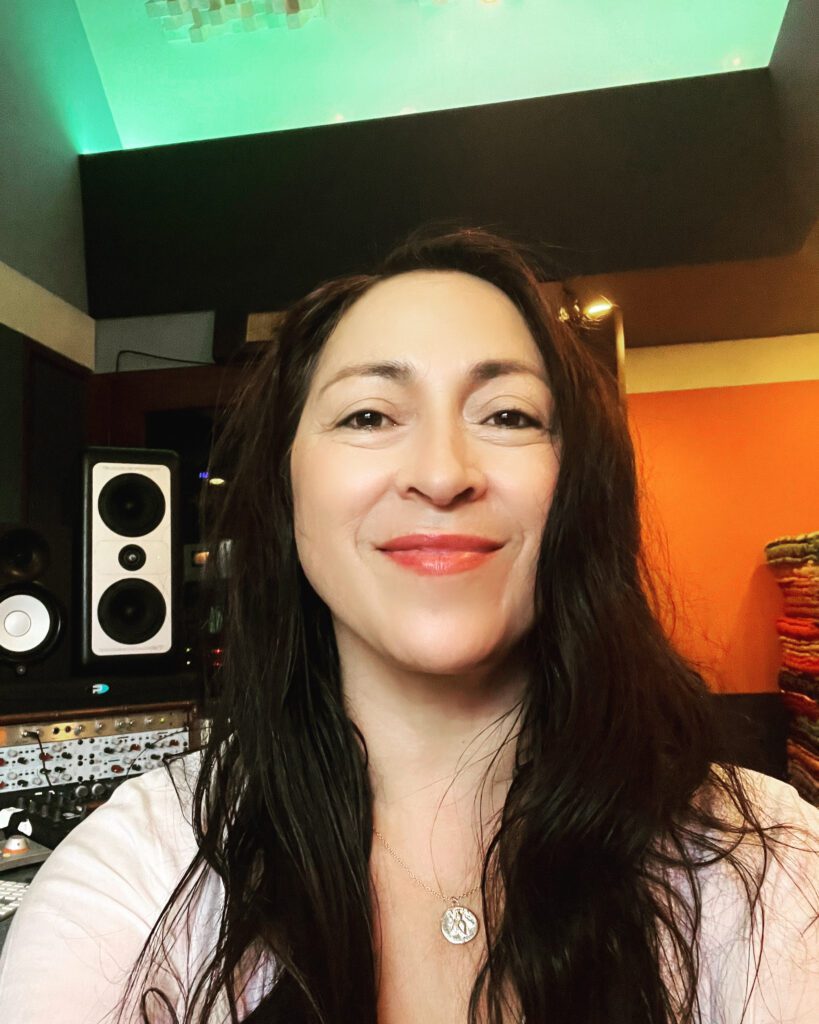 Speaking of creativity, Rebecca has been super busy this year collaborating with a multitude of talented individuals in the sync songwriting community. She has already amassed a huge catalog of songs, many of which have already been snatched up by various libraries. Over this past year, she has been working very closely with John Clinebell & Sonnet Simmons Matthews of the Syncit & 2Indie songwriting communities. There are already far too many additional collaborators to mention here and the list never stops growing. A little birdie might have mentioned that she will be releasing quite a bit of new material over the next few months.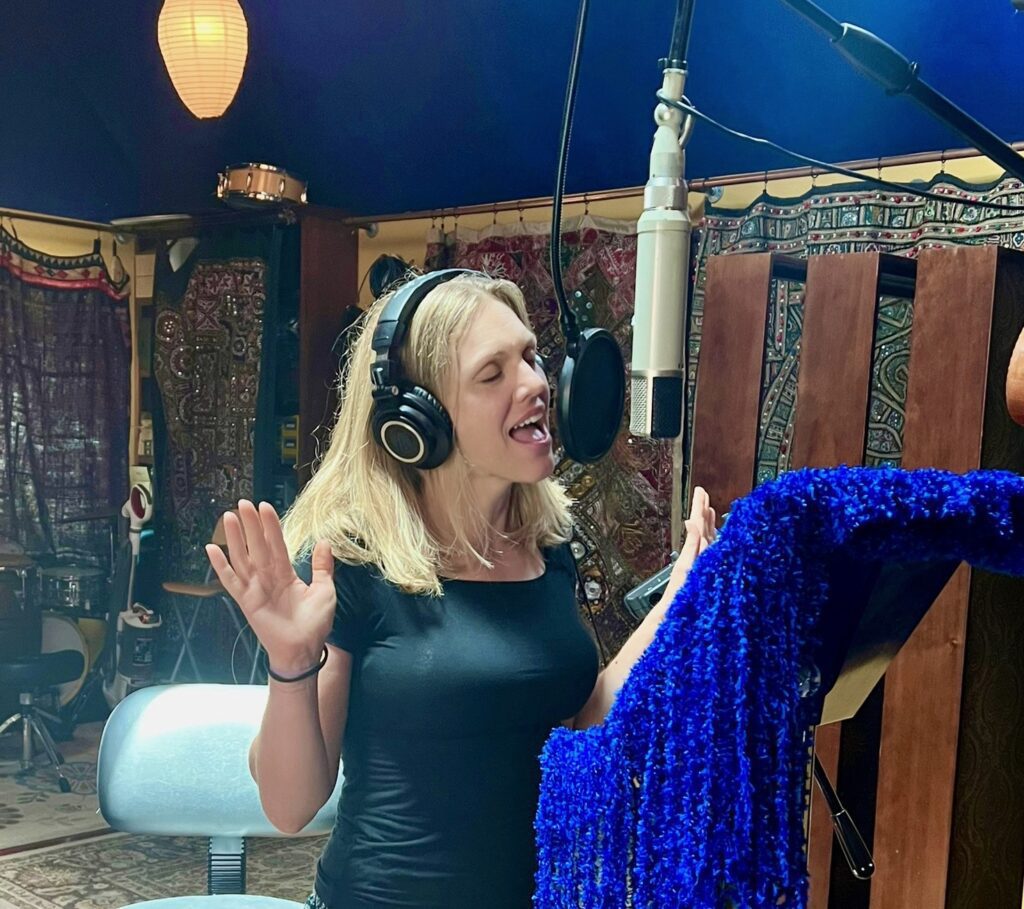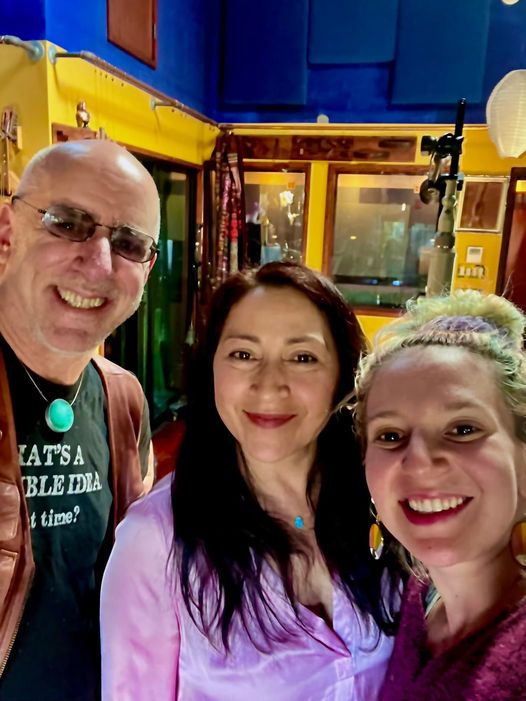 … but if that wasn't enough

This year, Rebecca and her 2 colleagues Jordan Stobbe & Carls Wolfe also created a new non-profit organization called Pandion Music Foundation. A simple goal – to help creatives all over the world to thrive.
"Elevating the careers of music creators through empowerment, education, network building, and collaboration. They host weekly virtual sessions and workshops that bridge the gap between music creators and industry professionals. It is our pledge to sustain an inclusive and supportive community with no fees, requirements, or obligations."

Pandion Music Foundation
We all know that there are great things ahead for Pandion and looking forward to hearing about them.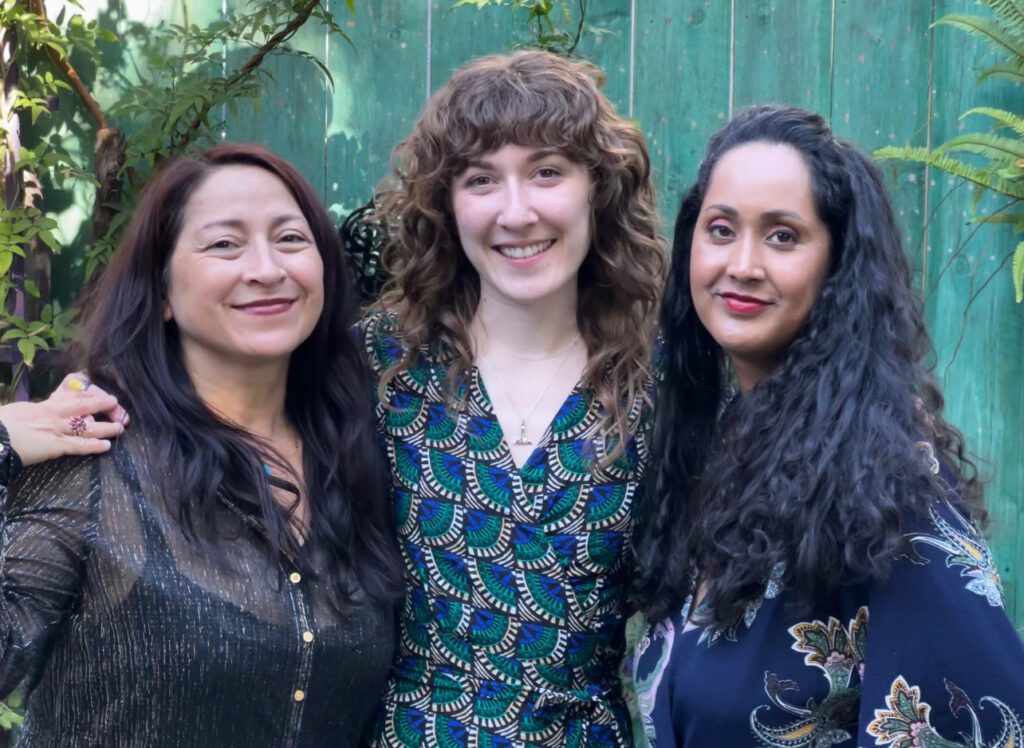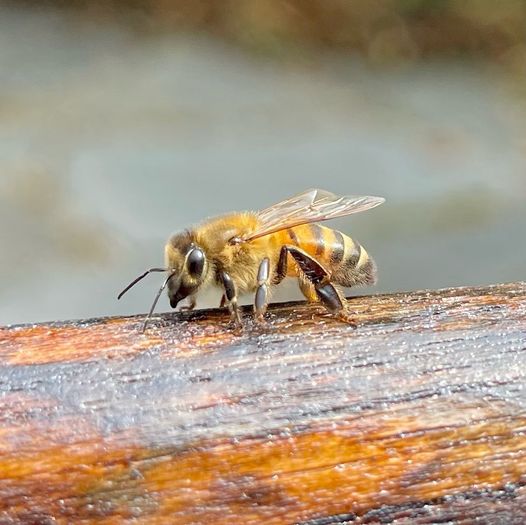 Michael "Mr. Nonstop" Vest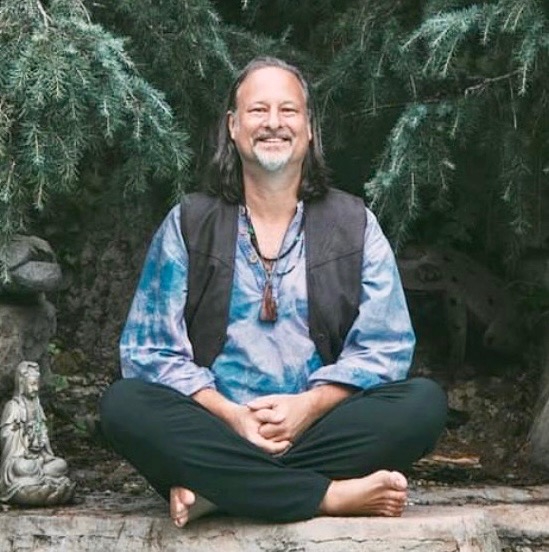 Michael never stops writing songs. It's nearly impossible to keep up with his constant output. Over the course of the year, he has probably written over a hundred songs, In addition to keeping the garden here looking beautiful, he released 2 albums in 2022 with more on the way. Here are the 2 projects he released this year: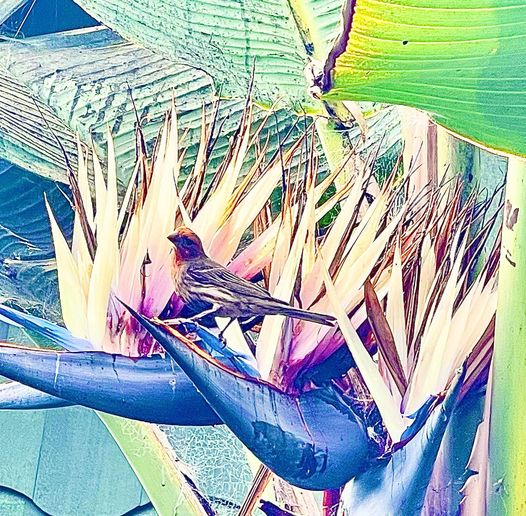 Booker T. Jones
We enjoyed a few days with an amazing group of exceptionally talented humans watching history being made.
Legendary musician Booker T. Jones returned to Earthstar to create a 60th anniversary recording/tribute CD of his first single "Green Onions". Without giving away too much of the surprise, I can say that not only did they do a magnificent recreation of the original, but also a number of magical "reimaginings" of this timeless classic. Accompanying Booker was this amazing rhythm section: Drummer Ty Dennis, Bassist Melvin Brannon II, Teddy Jones (Guitarist & Booker's son) & engineer Sean O'Brien.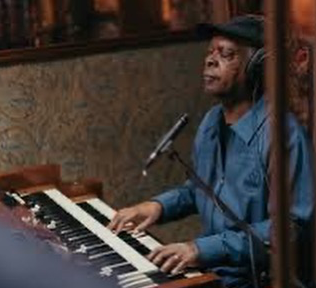 Nicholas Bach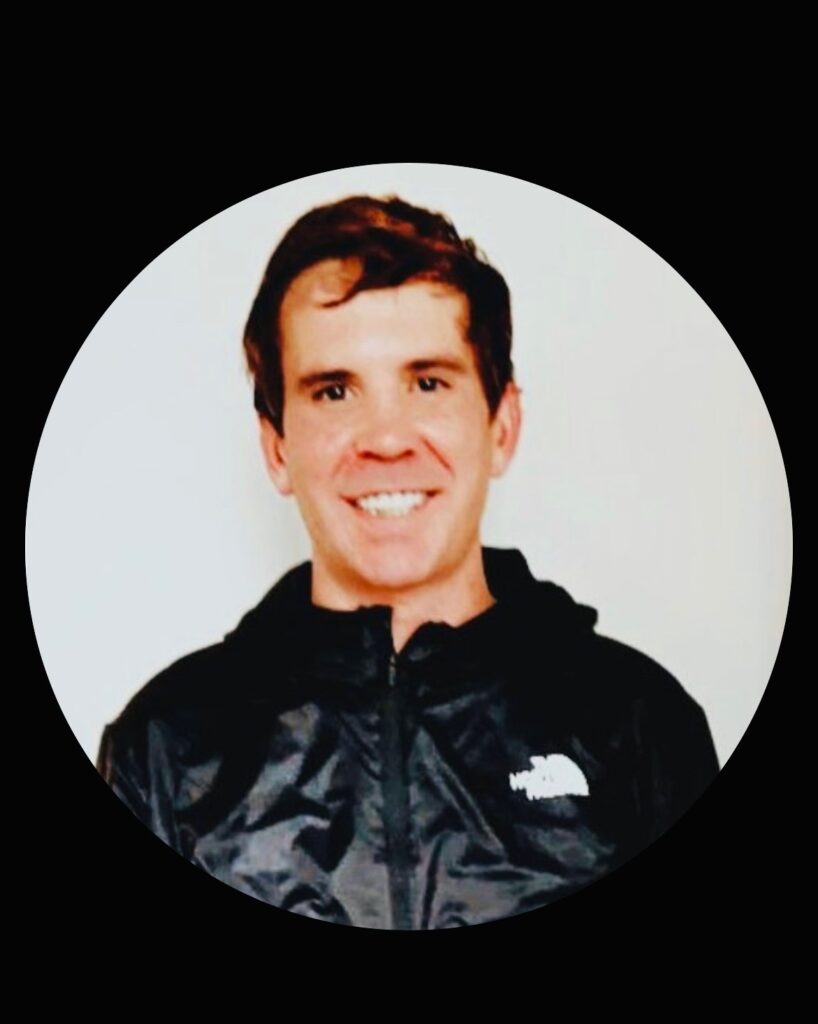 Artist Nicholas Bach joined us for few summer sessions and created some of his unique electronic music here. Truly unique & spontaneous writing style. This may or may not be a song from those sessions:

Sam Knaak & Sam's Recording Academy
Producer/engineer Sam Knack with Sam's Recording Academy put together a songwriting workshop for two full days at Earthstar Creation Center.
Sam started the workshop off with our mentor and fantastic music creator Sonnet Simmons Matthews from Sync It! Music – Music Licensing Community… she gave us so many great ideas on vocal production.
We then separated into groups of four to work on the songs we created together by adding live drums and final vocals and continued the next day finishing what we could.
Because we all met each other on-line in Sam's class… it was fantastic meeting everyone in person.
I have so much love and respect for you all…
whether we are cheering each other on or collaborating on songwriting, production for music licensing… we journey on together!
Thank you SAM!
Many Blessings to everyone in Sam's Recording Academy VIP and to you all!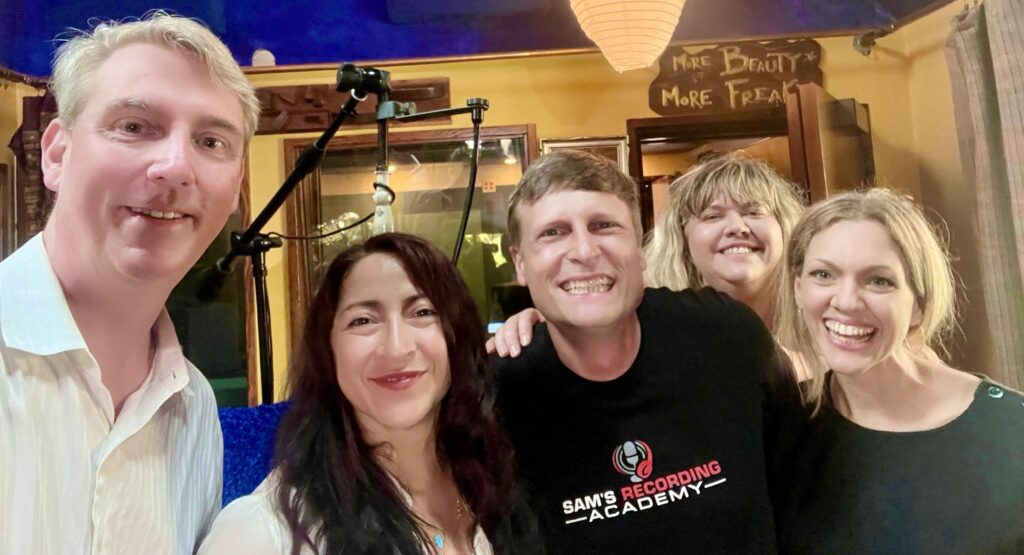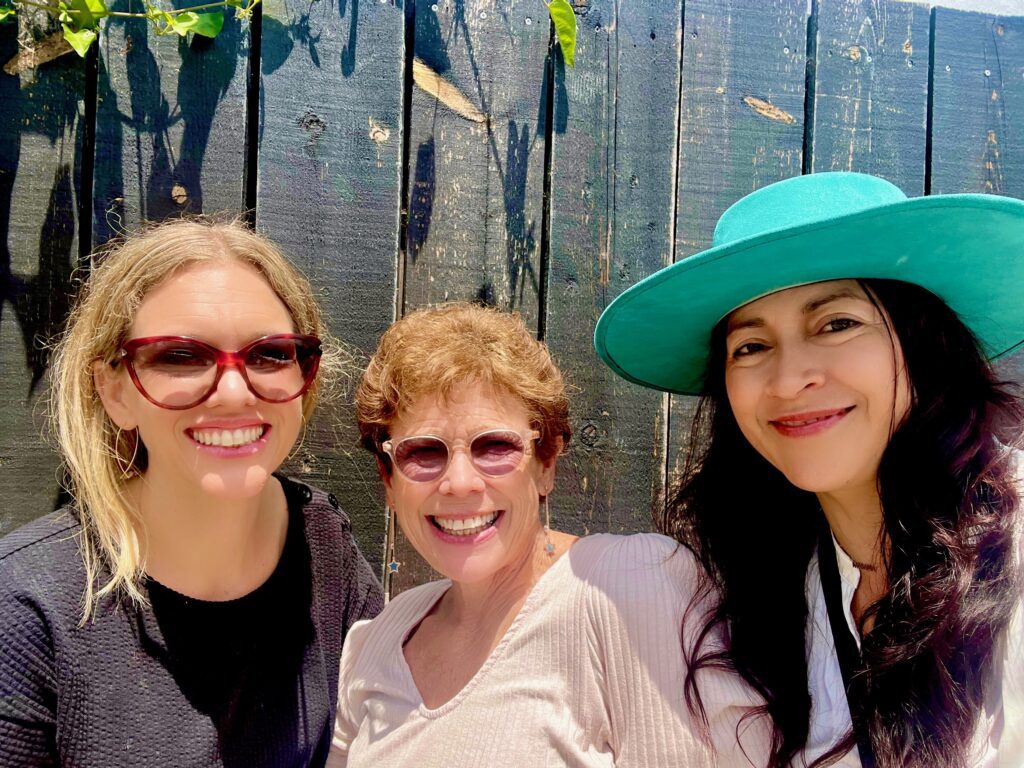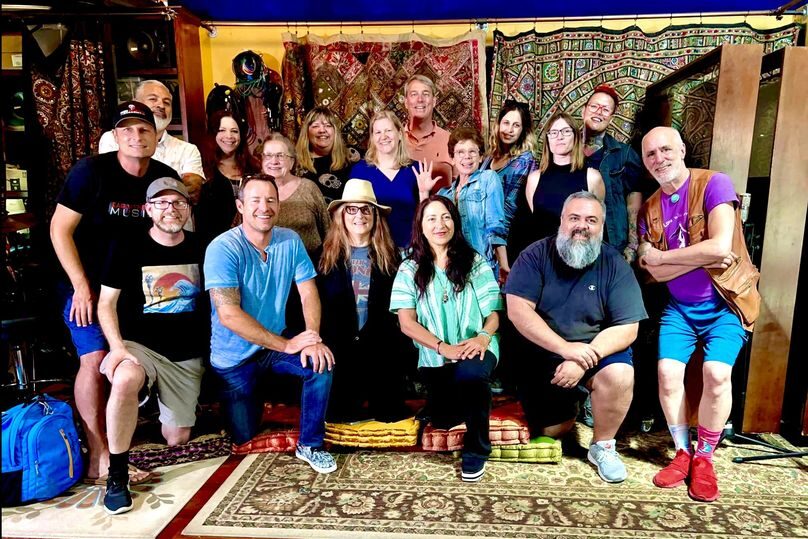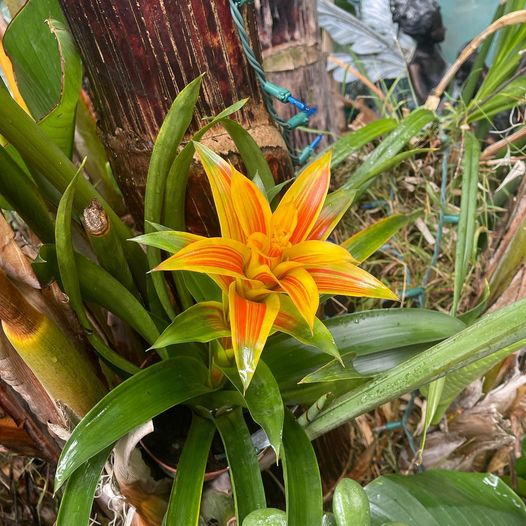 P!nk
Alecia (P!nk) has been an integral part of the Earthstar family since our doors first opened. We have had so many fantastic experiences with her & I have maximum respect for this woman who has blossomed into an incredible role model as the years have passed. She joined us twice this year. The first sessions were with producer Billy Mann & engineer/musician Pete Wallace. Incidentally, these 2 were the first 2 people that she came here to work with many years ago for the creation of "Truth About Love". It was as if we had come full circle – so good to have them back in here.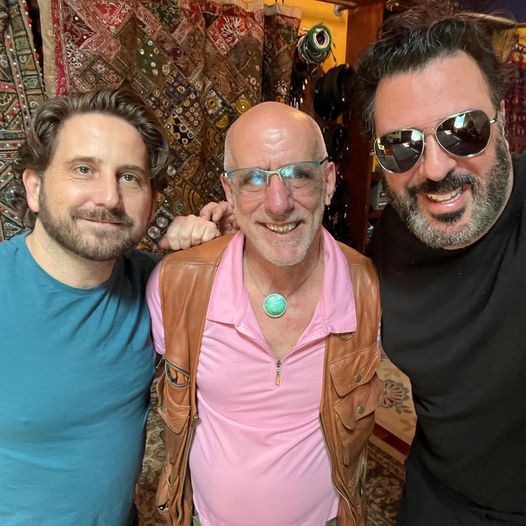 Shortly after these sessions, she returned for another round of recording with Jeremiah Fraites from The Lumineers & engineer Simon Gooding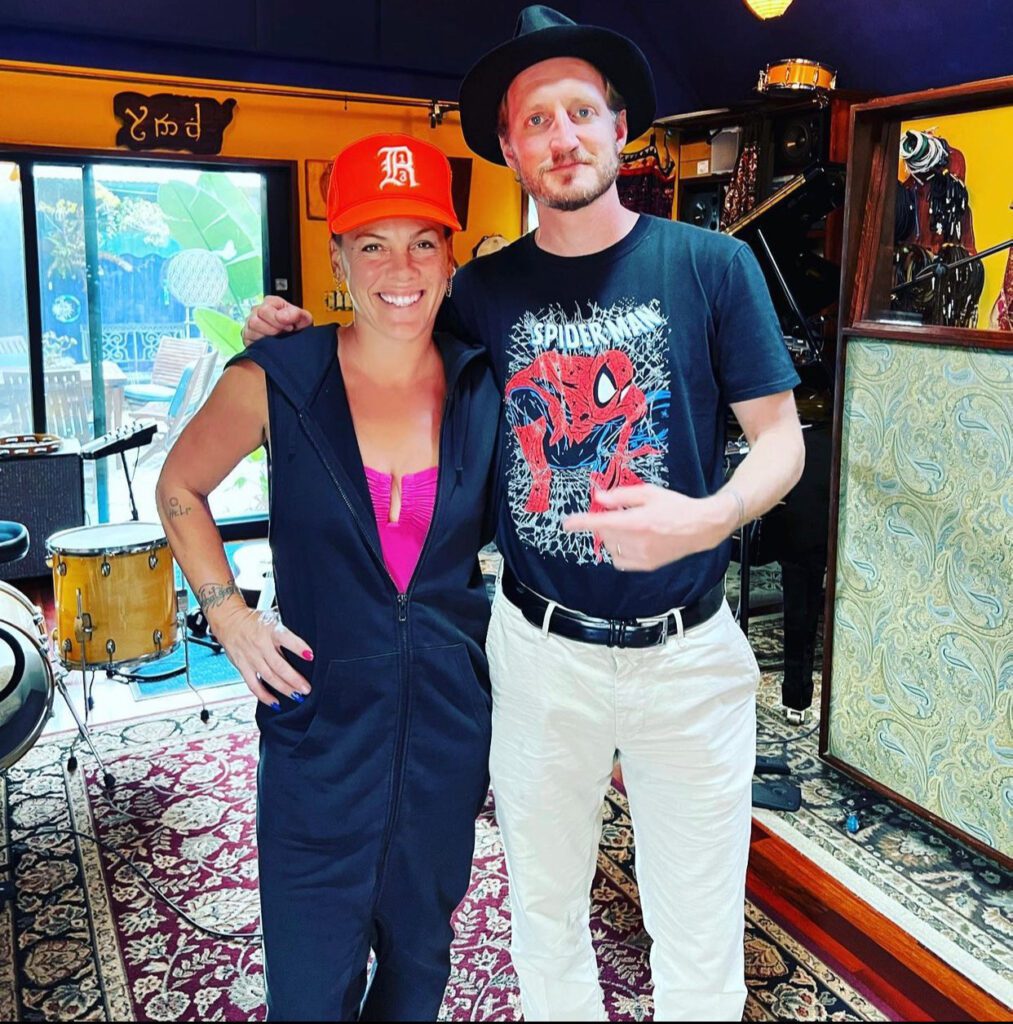 Tim Lee – Dracula's Bride of Horror
Independent filmmaker Tim Lee joined us for a few days of music & sounds design for his feature film – "Dracula's Bride of Horror". It's a surreal homage to 70's vampire movies & if you ever get a chance to catch it, you'll probably get a giggle out of it.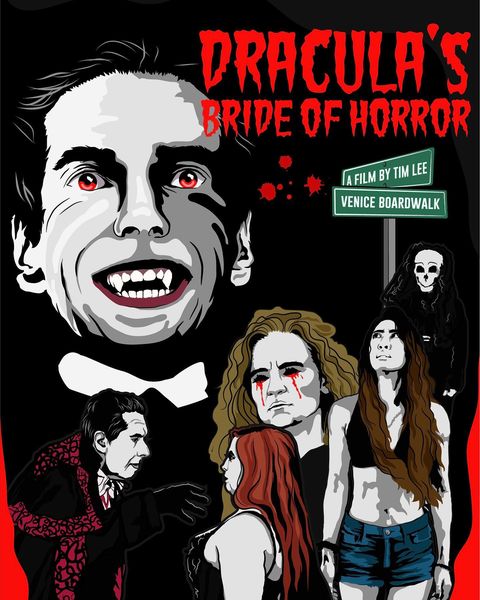 Yebba
Singer/songwriter Yebba visited us for a few days and not only graced us with her beautiful voice, but she brought in some fantastic talent as well. Joining her were producer/songwriter Omer Fedi, amazing pianist James Francies, producer Nami & Zac Brown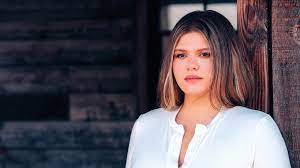 Jada Rose
Up & coming artist/chanteuse Jada Rose has been in here for the last couple of months putting the finishing touches on her debut album. Produced by legend Carlos Niño, these 2 have been working together for a couple of years & have already amassed a ton of beautiful songs. The hardest part is picking which ones will go on the album. Her mesmerizing voice just sticks in your head. She's got cast of sick musicians playing on this project. Bass master Michael Alvidrez joined us for some gorgeous upright bass.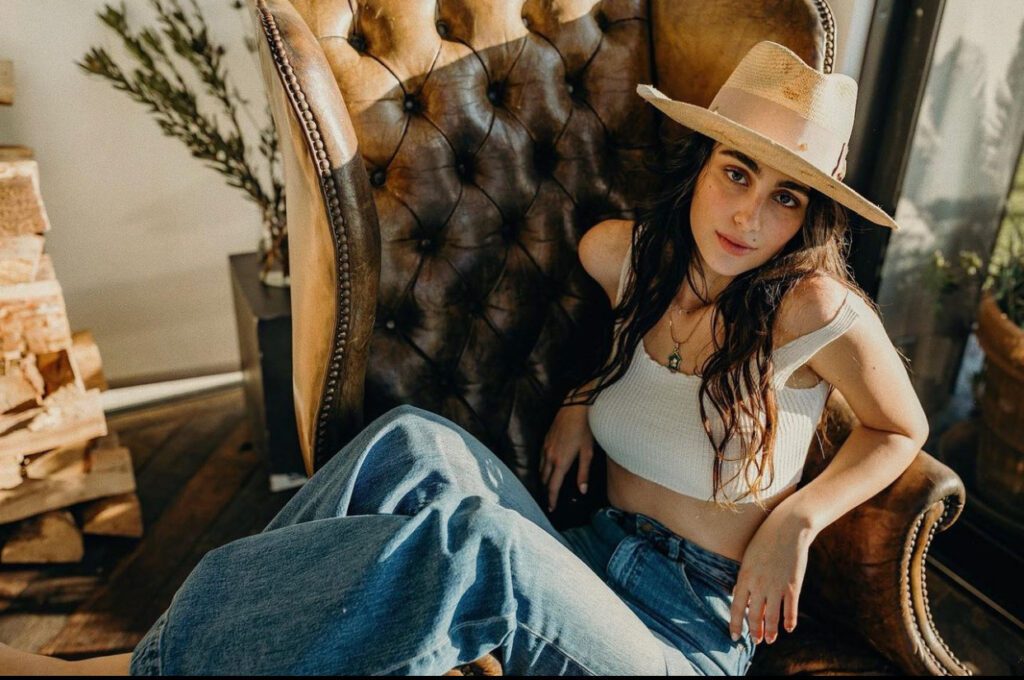 Becky Hill
Wrapped a couple of days with this amazing team – Brit popstar Becky Hill & songwriter Karen "Kaz" Poole just knocked it out of the park.
Sitting in the room with these 2 while they're creating/crafting songs was nuclear. They would just finish each other's sentences. Such amazing, creative chemistry.
And then… Becky started singing – Wow!
They may secretly be my favorite two people who have come through these doors this year. (and we always have fantastically talented guests)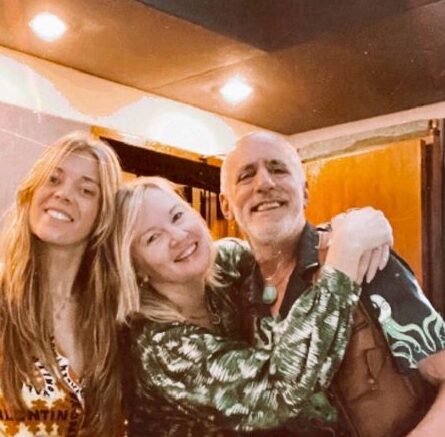 Jamie Sorrentini
Actress/vocalist Jamie Sorrentini stopped by to record some gorgeous, mystical mantras joined by Nick J. Shapiro (nylon string guitar) and Aditya Kalyanpur (tablas maestro).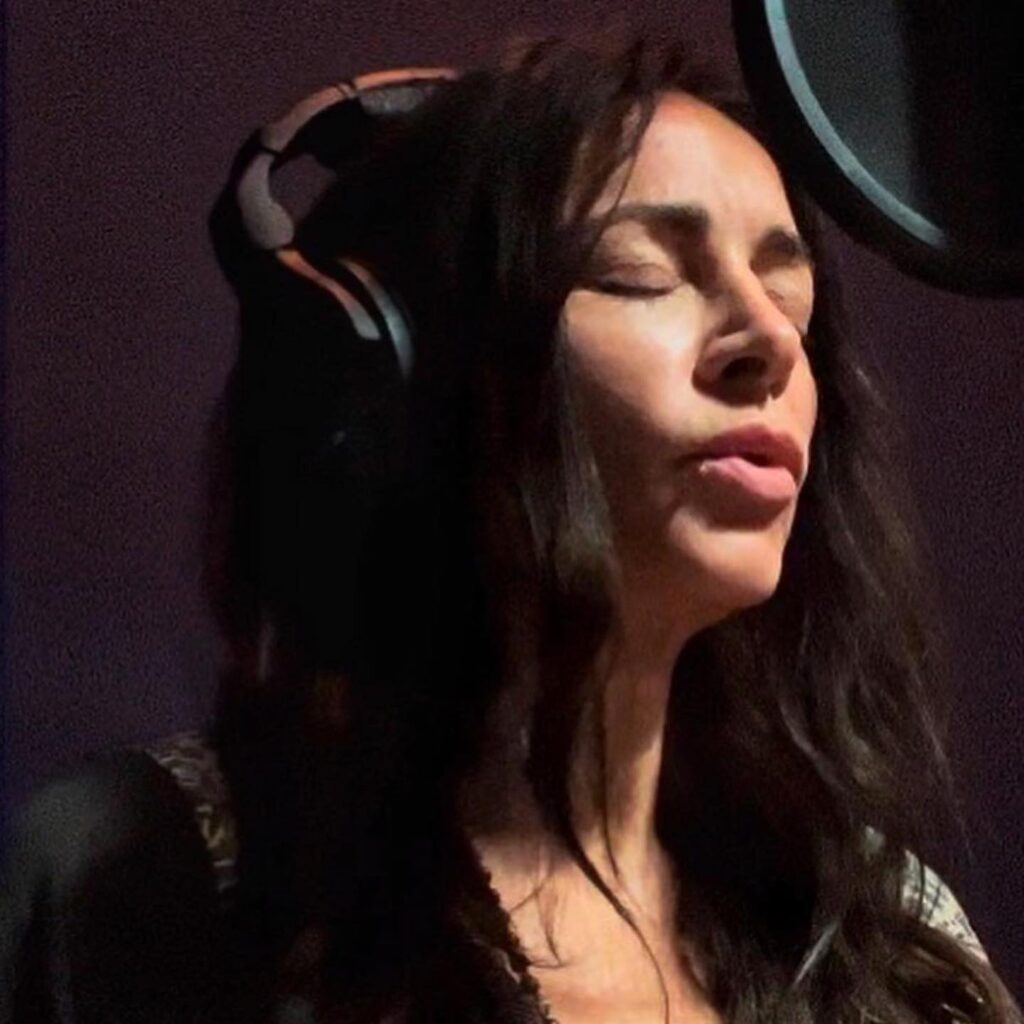 Siren
Weighing in at only 11 years old, multi-instrumentalist/songwriter Siren came in for her first studio recording experience. I don't know how a kid that age can write such heartfelt, meaningful lyrics, but she knocked out 4 songs & played everything on them. She may have had little help from her showbiz savvy mom Concetta "Princess Superstar" Kirschner & her guitar instructor Jimmy Murn (also Ravi's teacher).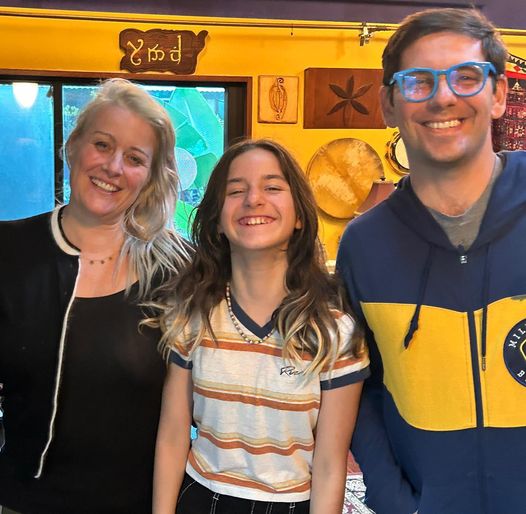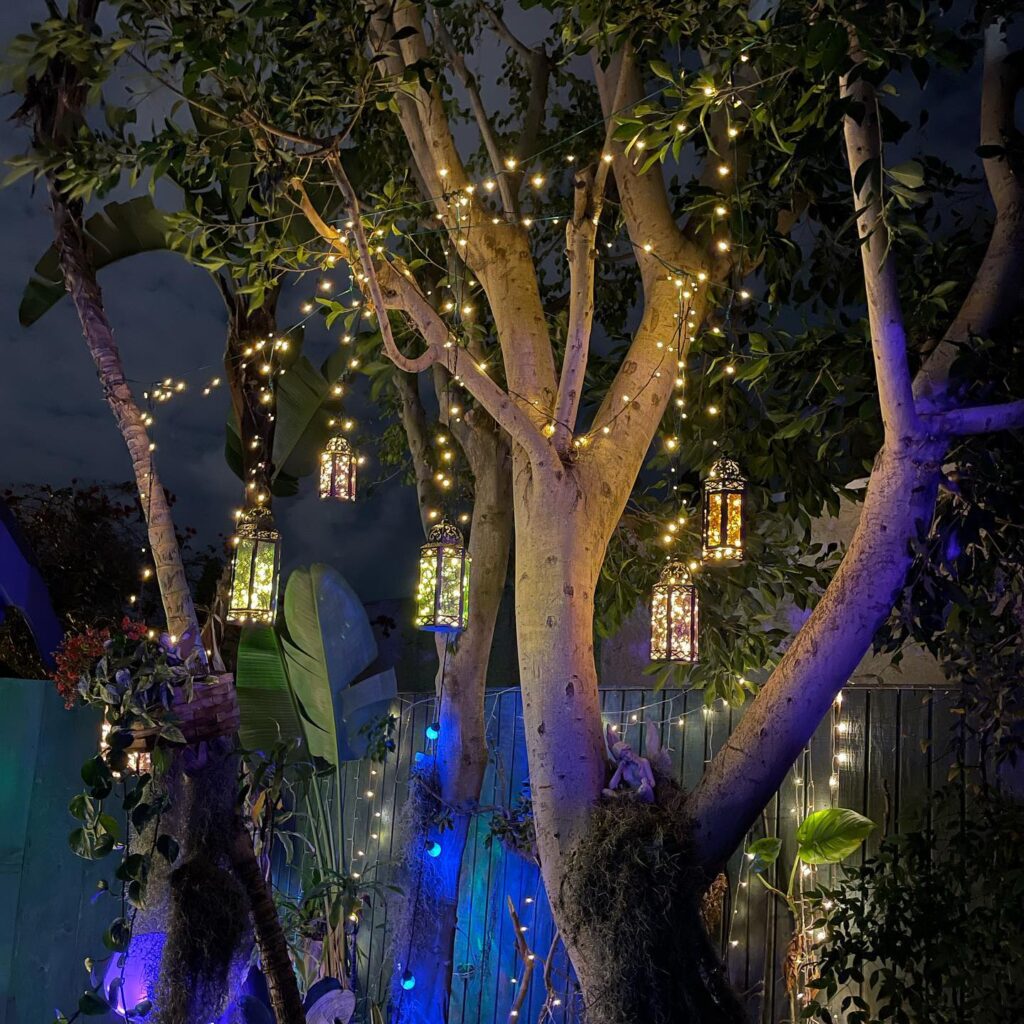 Carlos Niño
Producer/artist Carlos Niño returned in December to add some finishing touches to his own upcoming album. This would be a night of sheer improvisation only. This evening he was joined by Multi-Dimensional Expressionist – Maia who sang/improvised to a nonstop 90 minute collection of music from Carlos' upcoming album. It was so magical. I think that all three of us may have left our bodies at some point during her performance. After that bassist Michael Alvidrez also did a quick & beautiful bass improv on 2 more pieces.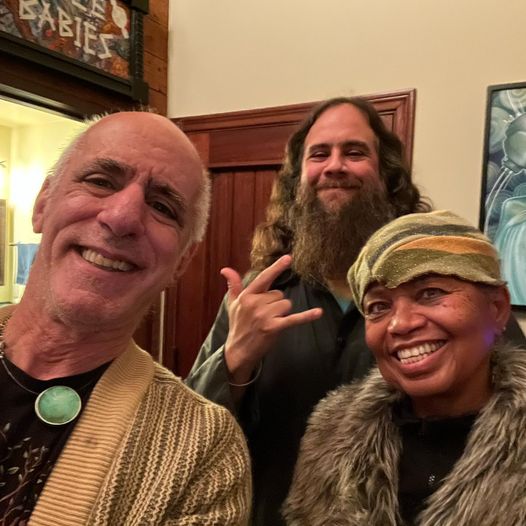 The Birth of Portizar
For many years now, we have doing improvisational jam nights here. This initially began with core members Michael, Greg Beylerian & JX but we have had so many incredibly talented guests over the course of 185 jams (and still growing). Initially, we had called the project GregJam and even released a beautiful album called Highland Revolution. We now call this adventure Portizar.
"The Name "Portizar" is a variant of the Armenian name for Gobekli Tepe which is a mind-blowing 12,000 year old megalithic site of carved standing stones in what is now Turkey. This site is the earliest known sacred structure in the world."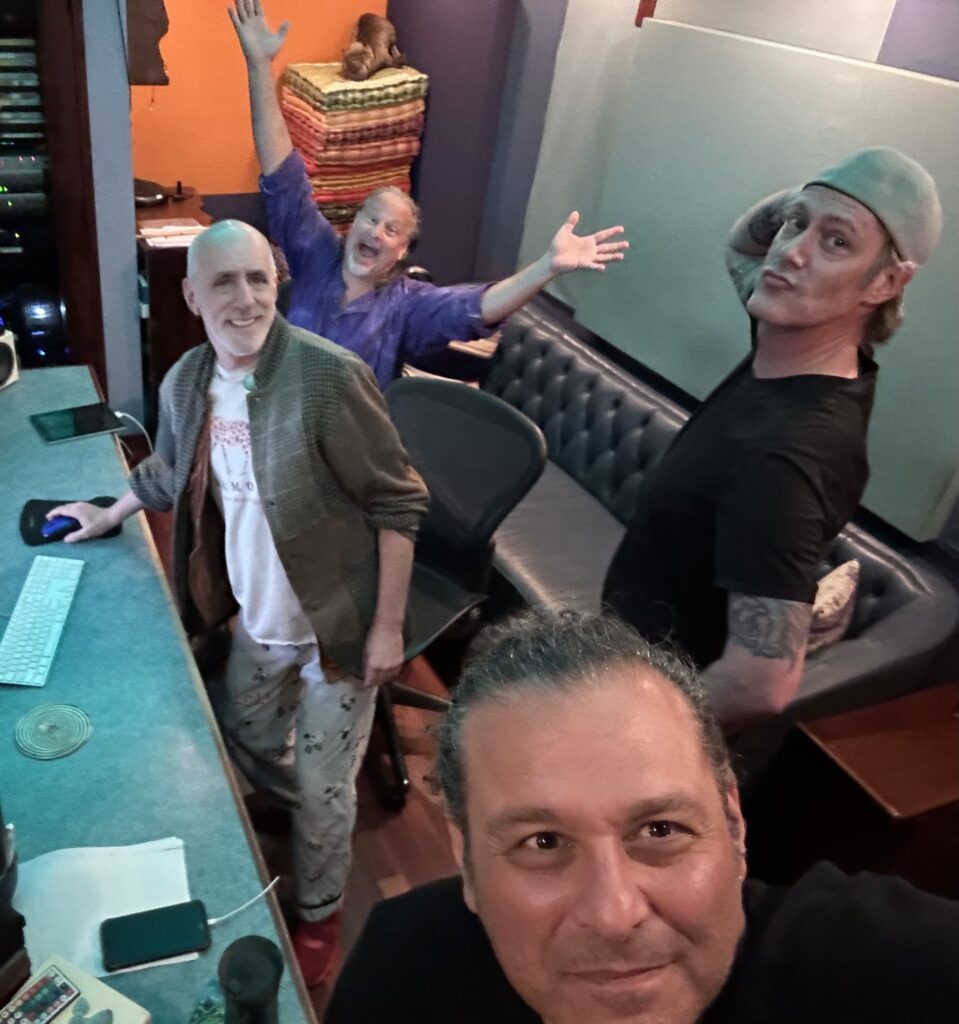 from the man in the rear
When I first started putting this post together, I really thought it would be quick & easy. After putting it together, I realized what an incredibly busy year this has been for all of us. I'm so grateful to be in this majestic vortex of creativity, imagination & brilliance.
In addition to everything going on inside of here, I have also been pretty nonstop myself. There have been a number of beautiful collaborations, tons of successful tech/repair/mod adventures and of course, 2 new DIY projects (with another cool one on the way).
The first project was to build the Vest-Tone Model X tube guitar amp for Michael. It came from a kit made by Mod Electronics – the MOD 102+ itstarted as a fun experiment but ended up being a studio favorite. Michael built a beautiful amp enclosure out of wood & I had custom flower of life copper plates made for front & rear venting – and just because it looked cool: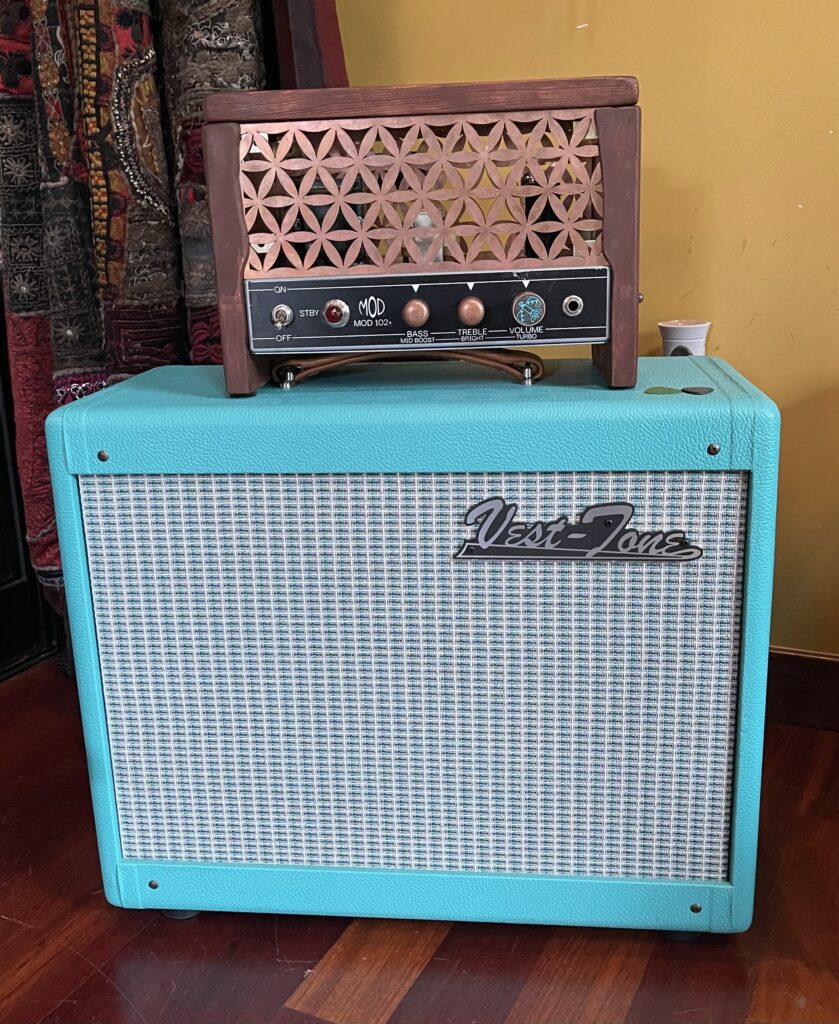 The second project was a microphone modification. We have an MXL990 that has sat in a box (unused) since the day the doors opened. There's a great 990XF mod kit available on Mic-Parts.com which completely replaces the all electronics including the addition of a transformer. I also upgraded to a K47 capsule and suddenly, we have a great microphone that I have already used repeatedly. Yes, I had it custom powder coated in blue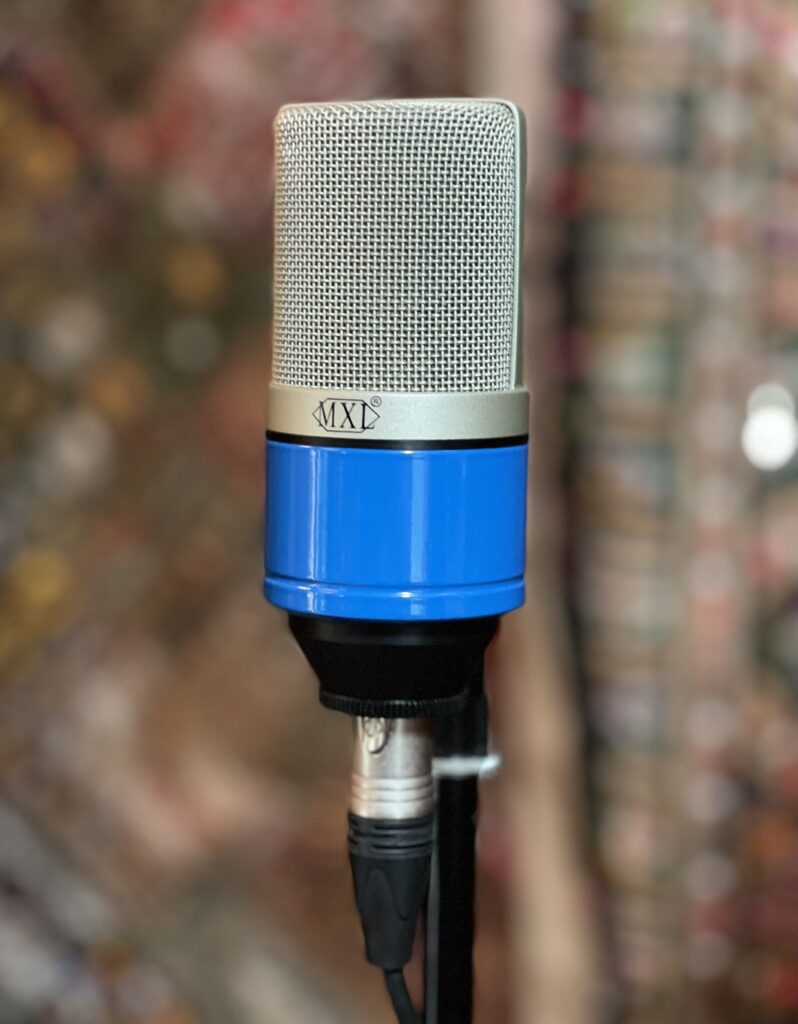 on a side note…
The boys are going to have to step up – there were only around 5 male vocalists in here last year compared to more than 20 women. I attribute this to the placement of Michael's yoni art at each entrance.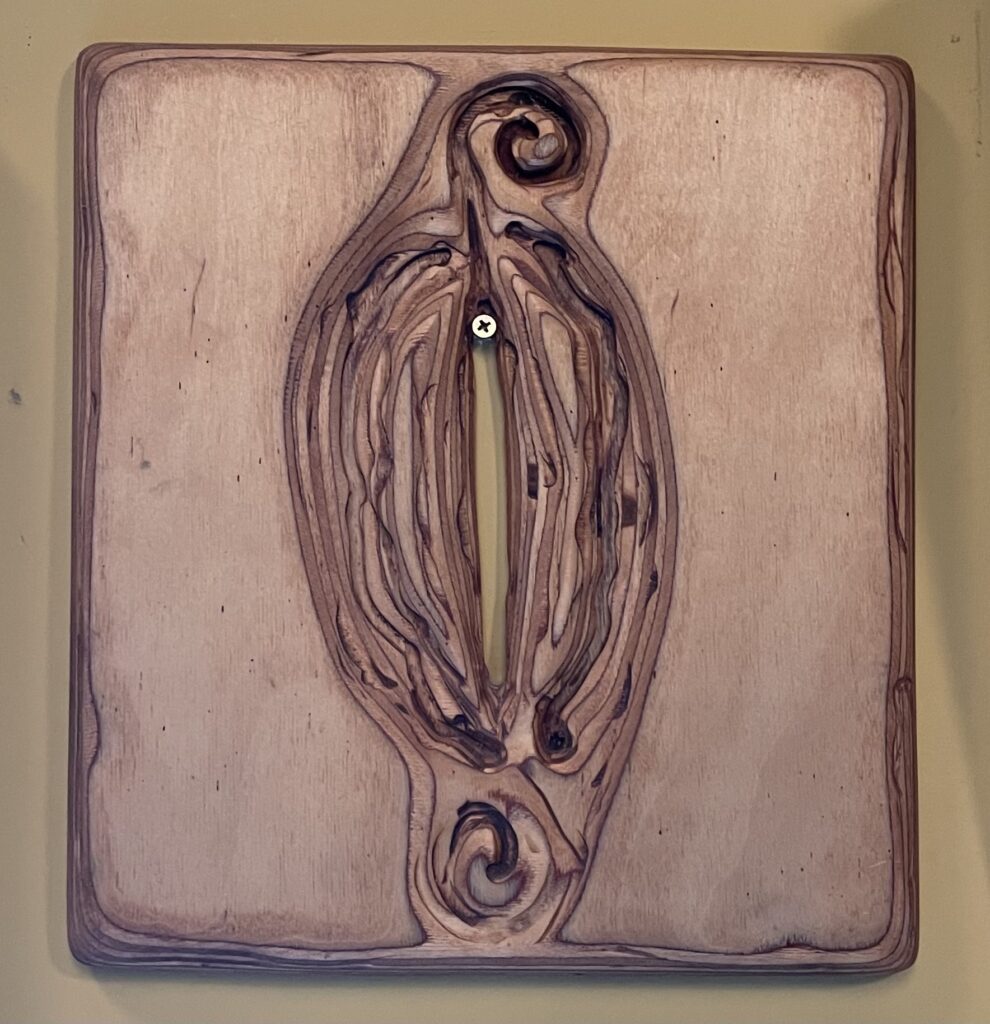 Straight Outta Earthstar
Here's a very diverse playlist of (almost) everything that has come out of here.
The website embed only has a limit of 100 songs, but the playlist is over 24 hours long.
To hear the whole list, please visit Spotify

It takes a village…
The last couple of years have been extremely difficult for so many people. Here at Earthstar, we can't help but to feel a ton of gratitude that this place is so consistently & constantly blessed with such a diverse group of positive, talented creatives.
Thank you all!
AS WE CLOSE OUT THIS YEAR & BRING IN 2023, HERE'S THE LAST WORD FROM THE EARTHSTAR FAMILY:
LIVE MORE,
LOVE MORE,
LAUGH MORE.
HAPPY NEW YEAR!