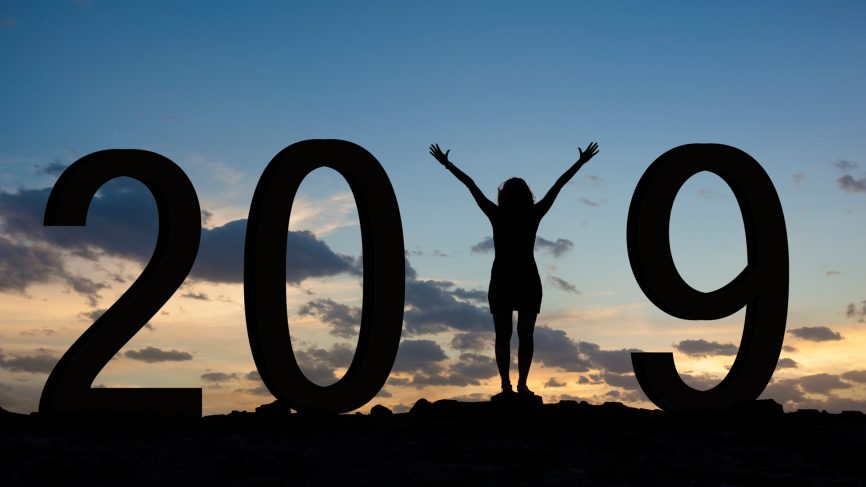 December 31, 2019
|
|
News
2019 has been magical. and busy!
Huge thanks to all of the incredibly creative & talented people who have visited us.
… and then, this bunch showed up for a few sessions wrapping up some tracks for the release of their "I Am Easy to Find" album. The is our second visit from The National & it would be safe to say that we have adopted this wonderful crew as part of the Earthstar family.
since it is not often that this happens, it is worth mentioning that our orchids bloomed on January 20
and then, the girls took over the place.
Speaking of Earthstar family, P!nk stopped by to jam with songstress Teddy Geiger & engineer Veronica Wyman
followed by a beautiful visit by Miguel with his magical smile (and voice)!
We're proud to share that Earthstar's songbird Rebecca Trujillo Vest launched her first release from Osmunda Music – entitled Munda. The album features a mix of great talent including Reeves Gabrels, Astrid Young, Jill Guido, Greg "Elroy McMullen", Andrea Bulletti & Rachel Lesner.
"I feel this journey is about experiencing ultimate peace and understanding on our planet at this moment"
"In a world that feels like it's going down, we definitely need the outlook of artists of people like Rebecca Trujillo Vest because the positivism she spreads is sincere, honest and motivational."

Melina K
and then, this amazing wrecking crew showed up and invoked the spirit of Bob Marley.
Thank you to agent provocateur/artist Eric Ernest Johnson for assembling this incredible team.
Jason Falkner (Jellyfish), composer Mike Andrews, Farmer Dave Scher (Kurt Vile, Jenny Lewis, Interpol), Joe Kennedy, Ryland Allison came in and created a beautiful song for actress/chanteuse Sasha Spielberg to sing to.
Putting the finishing touches on a prolific, upcoming solo project by Earthstar Shaman Michael Vest.
what followed was such a great bunch of creatives. Including Matt Barrick (Fleet Foxes, The Walkmen), Walter Martin (The Walkmen, Jonathan Fire*Eater), Mike Brewer, Harrison Whitford, Mickey Raphael, Gail Ann Dorsey (David Bowie),
Harrison Whitford testing out the Magnatone amp with the custom Silvertone guitar 🎸 from Reuben at Old Style Guitar Shop
We took a weekend out to upgrade the brains of the studio.
Had a great time tracking with Speedbuggy USA.
Big thanks to Magnatone Amps for the 🎸 tones! ❤️
Summer came and we got to celebrate a few releases from the Earthstar family and more
You're beautiful
You were born that way
Free to be you
Free to be me
Love is all we Need

Osmunda Music
Love Will Overcome is the second release from Earthstar Supermom Rebecca Trujillo Vest's project Osmunda Music. She co-produced it with John X Volaitis & had a little help from some friends (Michael Vest & Farmer Dave Scher aka Californiosos)
The wholly improvisational album was made in three sessions. Every track is a singular event. Never rehearsed. Never repeated.
Each is a moment in time.
Introducing Earthstar's very own GregJam (with Norik Manoukian) –
"Highland Revolution"
This is the first release by Earthstar family jam experience Gregjam – including (but never limited to) Michael Vest, Gregory Beylerian, Nico Borromeo, Hal Cragin &- John X Volaitis with special guest Armenian woodwind master Norik Manoukian on Duduk, Shvi, Zurna & Clarinet
Mixed by Nico Borromeo
In between sessions Armenia had the most inspiring and historic pacific revolution, known as the Velvet Revolution, and so we named it after it, in their honor.
A little shoutout to our neighbor, client & guitar god Warren Cuccurullo (Duran Duran, Missing Persons, Frank Zappa) for the release of his newest album "Missing Person" (mixed here!)
and then came the British Invasion.
The 12 legged groove machine from Manchester, UK – The Winachi Tribe visited to put some finishing touches on their upcoming album.
Our next guest was also our youngest artist this year. The incredibly prolific (9 year old) Lindy Brody & her musical mentor Taylor Dahl. Lindy wrote and sang a heartbreaking song dedicated to people experiencing homelessness – both from New Roads School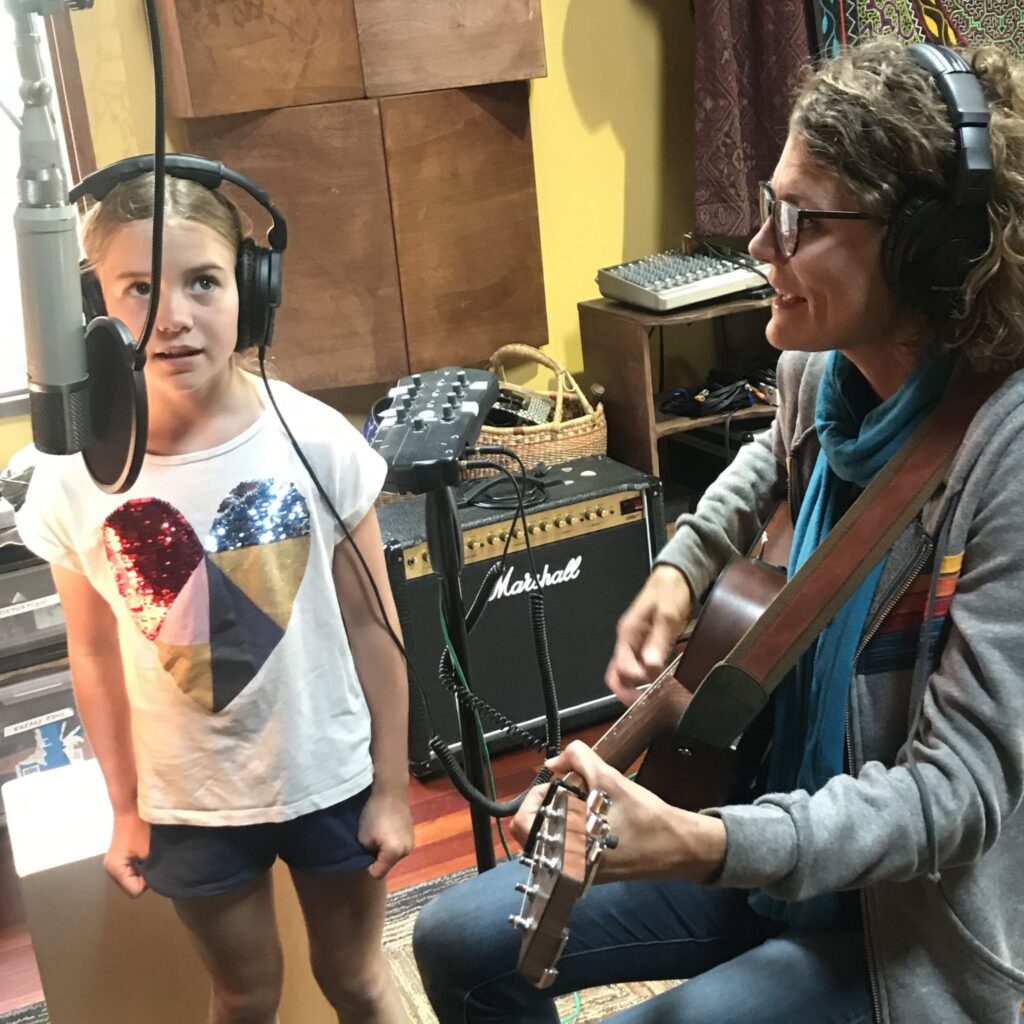 " The tones and frequencies of the sound healing instruments we use work with your life force energy centers, helping to move a lot of energy quickly and clear any blockages."
In the true spirit of California, Kassia Meador and Farmer Dave Scher create a new and refreshing approach to the traditional medicine path, surfing the wave of sonic evolution and transformation with their immersive sound bath experiences.
Rhythms of Vision came in with open hearts, crystal bowls and lap steel guitar. They were joined by Earthstar wunderkind Nico Borromeo (behind the wheel) and the vibration still hasn't stopped.
Thank you
We also took on a couple of non-human residents. We are already loving them & they have been warmly welcomed. Matching pairs of classic ribbon mics Royer 121, Coles 4038 as well as a pair of Neumann KM 184's joined our ever growing collection.
Every time I walked into the control room, there was something absolutely beautiful going on.
Booker T Jones (Booker T & The MG's), came in to finish up us his new album Note by Note. and with him came some of his great family as well. His wife, son Teddy & daughter Olivia The release of this album is concurrent with the release of his autobiography entitled Time Is Tight: My Life, Note by Note
Booker was joined by cast of serious talent. Drum legend Steve Ferrone (Tom Petty and the Heartbreakers, Average White Band) & bassist Melvin Brannon (Stevie Salas, Booker T Jones) combined forces as a power rhythm section along with his super talented son Teddy Jones on guitar. They were joined by Matt Berninger (The National), violin maestro Andrew Bird, master percussionist Lenny Castro, vocalist Ty Taylor (Vintage Trouble), brass men Justin Kirk, & Chris Bautista (Panic at the Disco), producer Mark Cole & producer/engineer André "StranJLove" Lipscombe & Grammy winning engineer Sean Patrick O'Brien. And that's only a few of the great guests on this album
Booker T Jones (Booker T & The MG's), Grammy winning engineer Sean Patrick O'Brien, Matt Berninger from The National) & violin maestro Andrew Bird
Teddy (son of Booker T) Jones (vocals, 🎸), producer Mark Cole & producer/engineer André "StranJLove" Lipscombe
On September 21, we celebrated our 8th Anniversary up & running. Thank you for the ride.
Singer/songwriter Kimm Rogers joined us for a video shoot for an upcoming music video with director Gary Terracino (Elliot Loves) & videographer Emmie
And now, a word from Earthstar's very own wizards
Come out of The Darkness

Said the Jaguar in the night

The Gods have changed the time has come

to step into the light

* Californiosos *
– Californiosos (Michael Vest & Farmer Dave Scher) released their cool, first single called "Lines in the Sand" from their long awaited first album.- Get ready – there's more coming soon!
Micah Sohl (Foxtrails) stopped by to make sure that Robert Schwan (Prize Fight Records) is behaving himself while mixing one of his songs.
We ended the year on a joyous note 🎶 with our Grecian 🇬🇷 brother from another..
We would like to thank all of these wonderful personalities for the magnificent creativity & spirit that they bring. Without you, it would just be a really cool looking building! 😉
please enjoy this highly diverse Spotify playlist featuring as many of the works created =here as we're able to find (works best on shuffle)