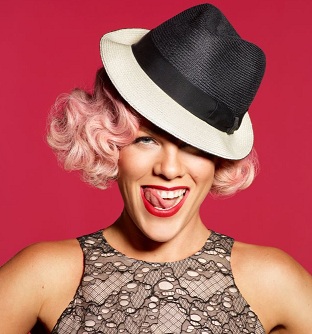 P!nk- "The Truth About Love"
In late December 2011, Earthstar Creation Center had only been open for a couple of months & the phone had only just been turned on… We received a mysterious phone call regarding an as-yet, un-named artist (P!nk) who might be interested in working here. Plans were made, last-minute gear was added, and a baby grand piano was moved in for a top-secret project that would span the next 4 or 5 months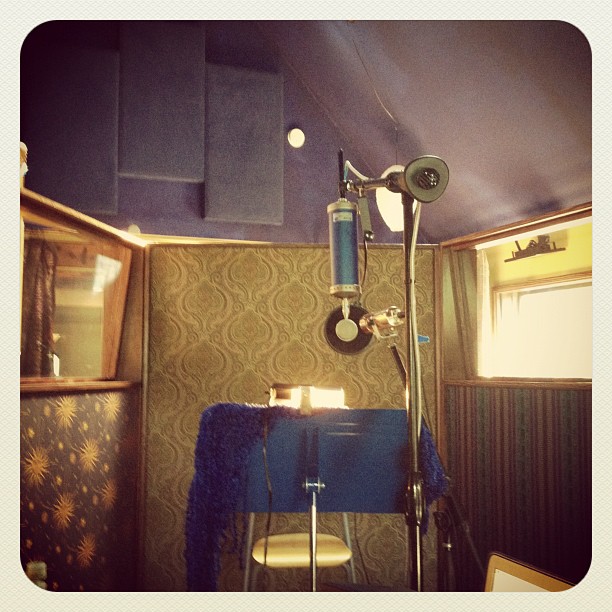 And so, an artist known as Pink came to set sail on Earthstar, which would be the creative space/vocal headquarters for her upcoming CD – "The Truth About Love" (which, as of this writing, is #1 in Billboard!). From January thru May (with some breaks in between),  Earthstar would be taken over and "broken in" by Pink and her all-star roster of producer/writers – Greg Kurstin, Butch Walker, Max Martin & Johan Karl Schuster (Shellback), Billy Mann, Dan Wilson, DJ Khalil, Eg White, Nate Ruess & Jeff Bhasker to name a few. I think the neighbors may have actually enjoyed when people were working on her tracks with the doors & windows open (although they never actually knew who was here). For a studio in a residential area, that does not always happen. Not only was this an incredibly talented crew, but just a great bunch of humans. That could be said for everyone involved with this project. That too, does not always happen.
"You're only as good as the company you keep"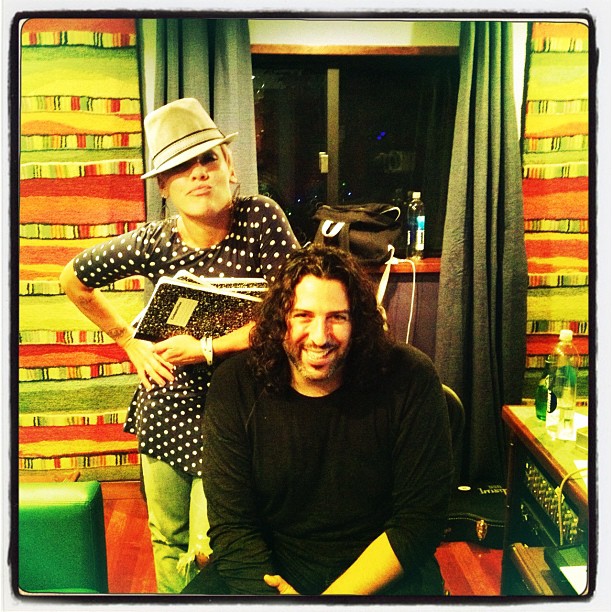 Although I had heard of Pink prior to her arrival here, it was mostly relating to her gymnastic prowess via my flying trapeze cohorts at TSNY Los Angeles. In fact, when we were introduced here in the back garden, I had no idea she was "Pink", as she had been introduced only as Alecia. In a very short period of time, one can only develop a huge respect for the pink ninja- an amazing voice and a powerful, direct spirit… an incredible, natural instinct about her own performances with an intuition that seems to interface beautifully with anyone she works with… an absolutely DEADLY sense of humor…aah yes, just a simple, smart, hot girl that can sing (& write) her ass off while raising a child & occasionally swinging on a trapeze. My only regret is that she had threatened to dye my hair pink but we never made it happen. Sigh. …But I do still have a sparkly belt that she wants. 😉 Maybe the future will hold an exchange.

My main role during this project was that of "the quirky concierge" – Although not necessarily a role I have had much experience with, it was one I found to be quite inspiring as well as highly entertaining. This provided me the opportunity to meet everyone involved, even if at a fairly safe distance. However, I did have the opportunity to briefly work with the prolific & talented Dan Wilson, some minor moments with DJ Khalil and Max Martin as well as all of the sessions here (for "Just Give Me a Reason")  with Nate Ruess (Fun) & Jeff Bhasker, the latter having been such a unique & positive experience that it is truly worthy of its own blog.
"Pink and her people popped Earthstar's cherry."
This was actually the first time that "outsiders" would be using our very new studio. Michael, Rebecca, Ravi (our CEO) & I were curious to know how "our baby" would be received by strangers. Trial by fire! In an ideal world, one might not choose to test a new studio out with a high-profile client, but when Fate deals you a Queen, you do not throw it back into the deck. As with any any new operation, we were not without glitches, particularly at the beginning. We got past them, moved on and it seems to have concluded with a bunch of happy campers. Unless I am mistaken, I was left with the feeling that those who had come in to work had sincerely enjoyed their experiences here. …….Off to a pretty exciting start!
Alecia- We love you, miss you & wish you only the best!
– from all of us at Earthstar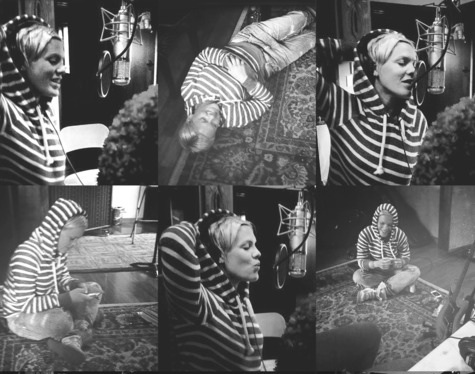 PS – due to the top-secret nature of this project, the only photos from here that seem to exist were previously posted on other networking sites. Any such photos have been linked to the original sites (if known)